Back Up Adobe Creative Cloud By May 31
May. 8, 2020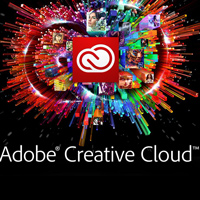 If you are utilizing online cloud storage directly through Adobe Creative Cloud, please be sure to back up your files prior to Sunday, May 31, as access to Adobe Creative Cloud refreshes on a semester-basis. 
What Does This Mean?
If you are not currently using Adobe Creative Cloud's online cloud storage, you may disregard this message. No action is required on your part.
 If you are currently using the Adobe Creative Cloud suite of products through the Company or School Account login option (this is an option you select in the login process at Adobe.com and is sometimes referred to as Enterprise ID), please back up any files you have saved to Adobe cloud storage prior to May 31 to prevent any loss of work.  Please review the next section for instructions. 
I'm Using Adobe Creative Cloud Storage Through My Webster Account - What Do I Need To Do?
Files you have saved to Document Cloud/Creative Cloud (if any) should be transferred to either local storage on your computer, your Office 365 OneDrive cloud storage, or to a secondary storage device (i.e. flash drive, external hard drive, etc.) prior to May 31st.  Files you do not back up/save elsewhere will be lost. Adobe provides information on how to manage your files through this page helpx.adobe.com/creative-cloud. Refer to the "How to find and manage my files" section. 
Regularly Back Up Adobe Creative Cloud Storage Data 
Any faculty, staff or student utilizing Adobe's cloud storage options (saving directly to Document Cloud or Creative Cloud online storage) should regularly back up that data via another method (i.e. flash/external drive and/or OneDrive through Office 365) throughout each semester as a best practice. 
Information for Creative Cloud Users through JourneyEd Licensing
If you are currently utilizing a personal device license through JourneyEd for Adobe Creative Cloud as part of an approved academic program/major, your current cloud storage is active through the end of July (unless you are graduating, in which case please see section below). However, it still remains best practice to back up all files prior to the end of May. If you are using this licensing, you would be logging on with the Personal Account option through Adobe.com and not the Company or School Account option. 
Information for Graduating Students
Adobe access through Webster University for graduating students will expire May 31st, however, Adobe has made it easy for graduates to migrate all of their assets to a personal account that comes with 2GB of free online storage. Please visit graduation.adobe.com for more information. You can also find current offers for discounted pricing to continue accessing Adobe Creative Cloud with your new personal account at adobe.com/creativecloud/renew.
Creative Cloud Access Information Coming Soon
Information regarding any changes to the way you may access Adobe Creative Cloud after May 31st will be provided soon. This message is targeted specifically towards backing up any saved files in your cloud storage.
If you have any questions, please contact Webster's IT Service Desk via email at support@webster.edu.
tags:  academics, extended campus, global, webster today, information technology, students,
News by Topic
Tag Categories
News by Topic
Tag Categories