New Student Features Launching in Starfish Oct.19
Oct. 9, 2020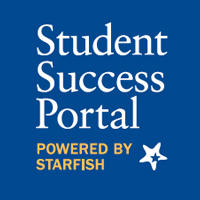 The Student Success Portal, powered by Starfish, will launch some exciting new students' features on Oct. 19. These features include the following:
A redesigned Dashboard, which will be the new landing page for students.
The Dashboard contains additional new features and consolidates features.
A Calendar section that includes students' course schedules and any tracking items (flags, referrals, and to-dos) with due dates.
A Notifications section that will include all of a student's tracking items – with or without due dates.
A My Connections section that will list a student's direct connections/supports (duplicated from and linked to the student's Success Network).
A link to the Raise Your Hand feature.

Selecting a particular item on the calendar provides more details about that item as well, including some scheduling information about the courses listed.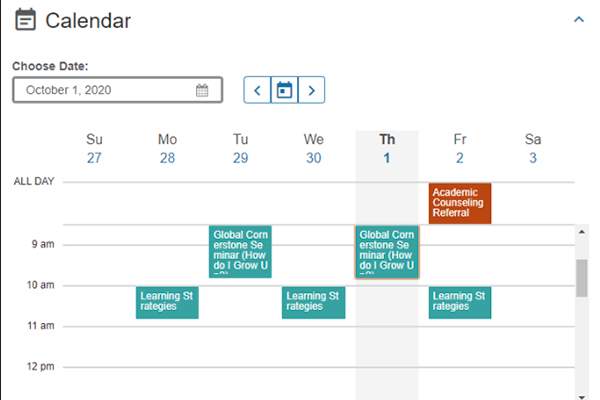 This additional scheduling information is also available in the faculty and staff view of a student's folder in Courses: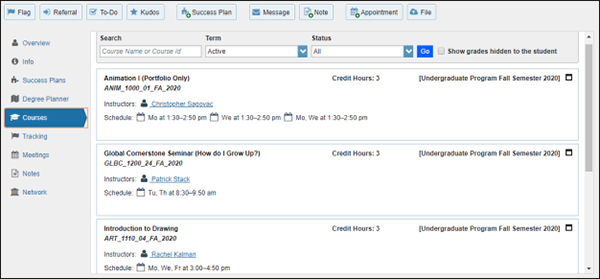 The Calendar also provides the ability to look back in time, which has led to the removal of the History menu option for students. For instance, students can look back at items and courses posted in previous years. 
What else is new in Starfish?
A few additional opportunities and options are now available in Starfish.
The system is becoming more mobile-friendly. The new Dashboard is completely mobile-friendly.
We now have the ability to add student-specific announcements and faculty/staff-specific announcements that will display in Starfish.
School of Communications students at the main campus working toward an internship for credit now have Success Plans available to guide their paths. Trezette Dixon, director of the School of Communications Internship Program, shared her experience developing and enabling Success Plans via Starfish.
tags:  academics, webster today, student success portal, starfish, college of arts and sciences, college of fine arts, employee news, extended campus, faculty, online learning, school of business and technology, school of communications, school of education,
News by Topic
Tag Categories
News by Topic
Tag Categories