Webster Graduate Manages the Stage of 'Hamilton'
Apr. 19, 2017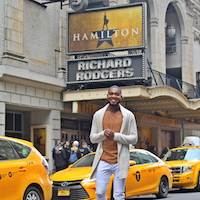 (NEW YORK) – After graduating from Webster University's Conservatory in 2010 with a degree in stage management, Cody Renard Richard is now working as the assistant stage manager of the award-winning Broadway musical "Hamilton." His path has taken him to the hottest ticket in New York but his education started at a slightly less glamorous location.  In high school he attended the International Thespian Festival to interview for college programs and a fast food visit introduced him to Webster.

"I was having lunch at Wendy's and met [Conservatory adjunct professor] Edward Coffield," said Richard. "We began to chat and I learned that he was a Stage Management professor at Webster's Conservatory. I then had an interview with him and Peter Sargent and the rest was history."

Webster's connection to the Repertory Theatre of St. Louis and the job placement for stage management students were a part of the University's draw for Richard.

"In my junior year, I had the privilege to serve as the production stage manager for the mainstage production of "Cabaret" directed by Kat Singleton, and it was hands down my favorite show to work on during my time at Webster," said Richard.  "Watching Kat, Ellen Isom [choreographer] and Neal Richardson [music director] bring this show to life was like nothing that I had experienced before. It was also the first time the conservatory used automation in one of their shows, which added to the unique experience. Working with the other students and professors to tech that show was truly invaluable."

After graduating, Richard stayed in St. Louis and worked in stage management at Stages St. Louis before moving to Kansas City and getting his equity card working on a production of "Saved" before moving to New York. Richard's Broadway career began in 2011 as he worked on "Lysistrata Jones" as a stage management production assistant. After working on "Ghost the Musical" and "Cyrano de Bergerac" as a production assistant, he received his first equity position as an assistant stage manager on "Motown the Musical" in 2013.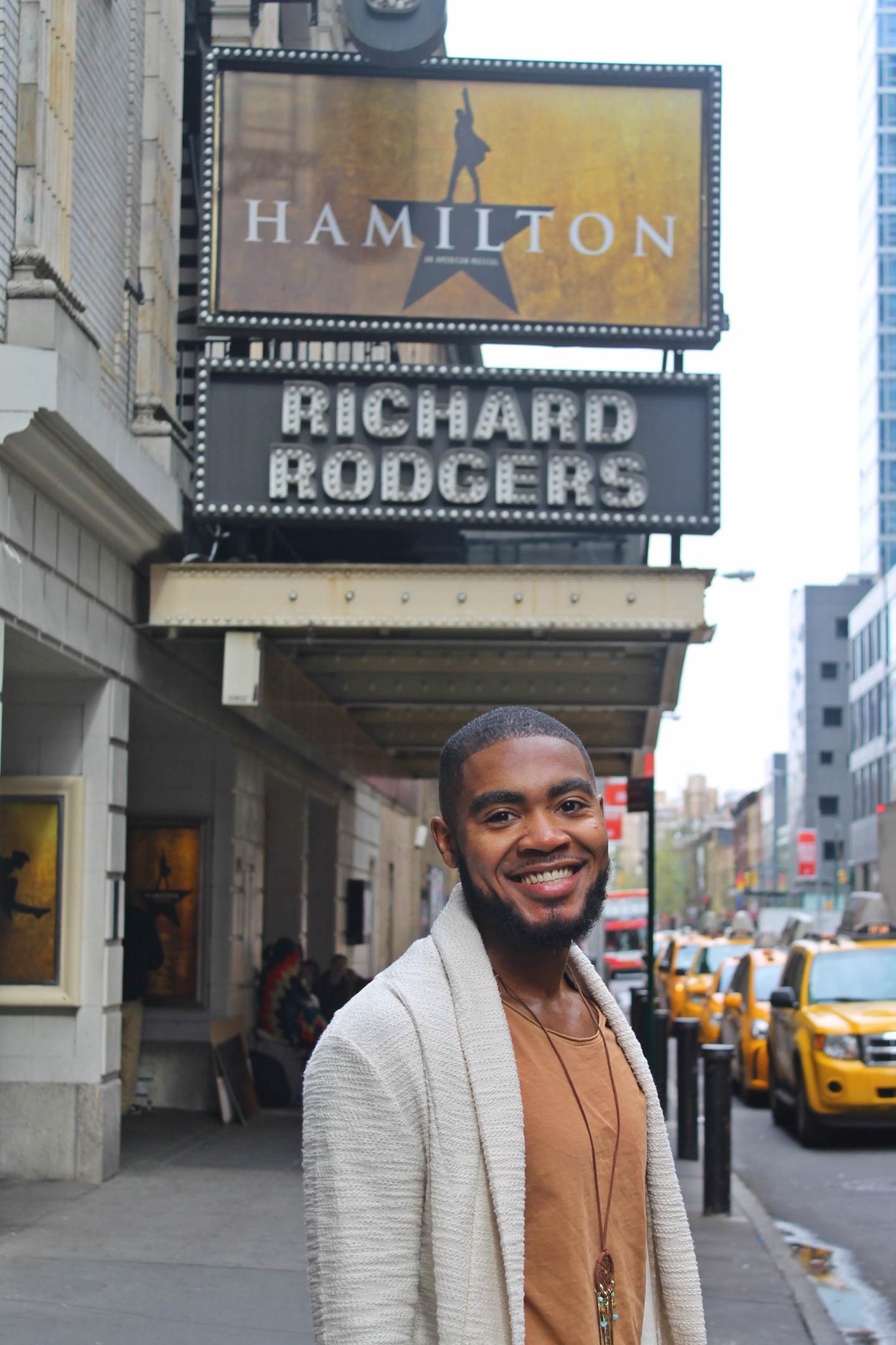 His career took him briefly out to Los Angeles to work on live television productions of musicals, where he came into contact with another Webster Conservatory alumnus and two-time Tony Award winner, Jerry Mitchell. 

"I did get to work with Jerry on 'Hairspray Live' out in LA," he said. "Working with Jerry is the best! He's extremely positive, passionate and prepared."

While in Los Angeles, Richard got his next job offer.

"I received a call that 'Hamilton' needed a replacement stage manager to cover an upcoming leave of absence," he said. "The dates worked perfectly for me, so I really hoped it would work out. I spoke with their production stage manager and a couple of weeks later, I was in the room where it happens! Building and maintaining positive relationships with different managers has been vital to my trajectory in this business."

So what is it like being a part of this cultural phenomenon? Richard can't say enough positive things about the show.

"Working on 'Hamilton' has been one of my favorite experiences so far. The company was very welcoming to me and it's been a joy to work with them each night. It's such an amazing show and I am very proud to be a small part of its legacy."

Richard credits much of his success to his professors at Webster University.

"Peter Sargent, the dean of the College of Fine Arts, was the biggest inspiration for me," he said. "He was the ultimate mentor. He pushed me to want to be a better person and stage manager, and I could talk to him about almost anything. His positivity, pride and drive are something I will always admire."

Richard offers this advice for students who are hoping for similar career success:

"Be a YES person. Say yes to the job that's offered. Say yes you can try to make "it" happen. Say YES. Also, trust the timing of your life. Your journey will not be the same as the person next to you and it shouldn't. So, work hard, be kind to everyone and stay prepared."

To follow along with Cody Renard Richard's career, you can find him on Instagram and Twitter at @codyrenard. 
tags:  alumni, college of fine arts, home page, webster life, webster today,
News by Topic
Tag Categories
News by Topic
Tag Categories