2017 Homecoming: Reunion and Family Weekend
Aug. 9, 2017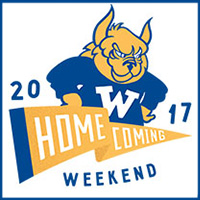 Webster University alumni, parents, students, family, friends and the community are invited to the Webster Groves campus for Homecoming: Reunion & Family Weekend on Sept. 15 & 16, 2017.
For a full schedule of events and to RSVP, visit the Alumni website.
Scheduled events include Yoga on the Quad, a tribute to Patricia McKissack (MA '75), Siblings' Night, volleyball and soccer matches, various receptions, alumni reunions and gallery exhibits. A few of the weekend's highlights include a celebration for the University Center's 25th anniversary, the Shop, Rock & Glow Festival and Lightning Talk presentations.
University Center 25th Anniversary Celebration
Celebrate the 25th anniversary of the University Center with a walk down memory lane to see the many ways the building has impacted campus life over the years. Light refreshments will be served at this reception in Sunnen Lounge on Friday, Sept. 15 at 4 p.m.
Shop, Rock & Glow Festival
Art booths, live performances, and information tables about student and campus organizations are part of this expansion of the popular Garden Glow reception. Featuring alumni, students, faculty and staff, this event will showcase why Webster Rocks!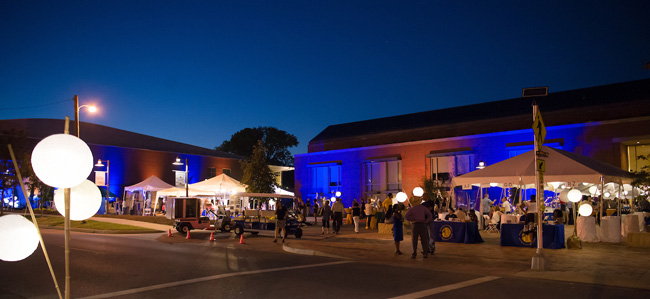 Lightning Talks
Short presentations on various topics by alumni and faculty, sponsored by the College of Arts & Sciences. New this year, utilizing the two-way conference technology of GenieCast, alumni from a few of our extended campuses will be presenting and participating in the conversations. Speakers include Doug Hall (BA '97), Robert Good (MBA '99), Vlad Ivkovic (BA '99) and more!
Student Life Hall of Fame
At 7 p.m. on Friday, Sept. 15, the newest members of the Student Life Hall of Fame will be inducted during a ceremony in Sunnen Lounge in the University Center. Honorees include:
Daniel (Dee) Goines (BS '08)
Lauren (Meyer) Hoggatt (BS '10, MA '12)
Mario Santander (BS '09, MBA '11)
Mathias Jackson (BA '06, MA '07)
Tyler Holman (BA '12)
Click here to read more information about the newest inductees to the Student Life Hall of Fame.
Homecoming Dinner & Dance
The Homecoming Dinner & Dance will take place on Saturday, Sept. 16 at 6 p.m. at the Luhr Building on Eden Seminary Grounds. Webster's Alumni Award winners include:
Loretto Award, Tracey Jeffries (MA '10)
Mary Elizabeth Newell Loyalty Award, Ann Harbeson (MA '03)
Young Alumni Award, Loren Rahman (BA '12, MA '12) and Wakeel Rahman (BA '13)
Distinguished Alumni Award, Alan O. Freeman (MBA '93)
Click here to read more information about the Alumni Award winners.
tags:  alumni, employee news, faculty, home page, advancement, students, webster life, webster today,
News by Topic
Tag Categories
News by Topic
Tag Categories