Webster University Alumni Association 2018 Award Winners: Coulson, Fakhoury, Godoy Liere, Whitmore
Jun. 29, 2018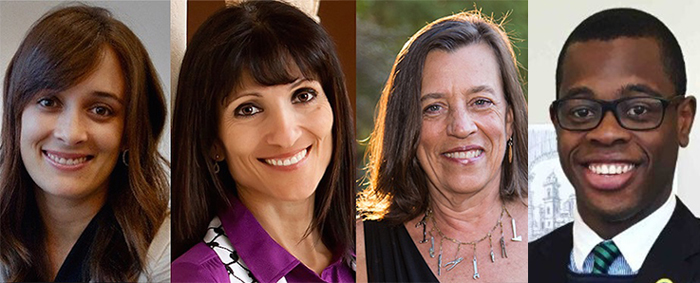 The Webster University Alumni Association is proud to announce the 2018 Alumni Award recipients as Manal Fakhoury, Joan Marie Godoy Liere, Eve Coulson and Christopher Whitmore. The awardees will be honored during Reunion Weekend at the Alumni Awards Ceremony and Reception on September 29, 2018.
Below is an overview of each award and its 2018 honoree. Congrats to these amazing alumni!
Distinguished Alumni Award: Manal Fakhoury, MBA '12
The Distinguished Alumni Award is the most prestigious award presented to an alumna/us by the Webster University Alumni Association. It is presented annually to recognize an alumna or alumnus who has made specific, meritorious contributions to society through his or her profession and involvement in civic, cultural or charitable activities. This award recognizes high achievement that reflects credit upon the individual and Webster University.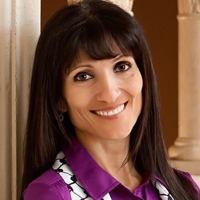 Dr. Manal Fakhoury graduated from Webster University's Ocala, Florida, campus in 2012 with a Master of Business Administration. While in attendance, she received the Alumni Association Outstanding Graduate Award. Before completing her master's from Webster, she graduated from the University of Southern California with both a B.S and Doctor of Pharmacy Degree. Upon completing her residency at Shands Hospital, she accepted a position as the Clinical Coordinator at ORMC where she is currently working.
Manal's civic engagement includes Chairwoman of United Voices for America, Chairwoman of the Go Red For Women Movement through the American Heart Association, and Co-Chair of HUGS Charities Inc. Additionally, Manal serves on the board of United Way of Marion County, Ocala Marion County Chamber of Commerce, Central Florida Community College Foundation, Public Education Foundation, Florida Center for the Blind, Women of Worth, Discovery Science & Outdoor Center, President of the Marion Toast Masters Chapter and SunTrust Bank board of directors.
Fakhoury is also the president and CEO of Fakhoury Leadership International (FLI) where her vision is to serve as a model for the 21st Century in developing strong leaders that will improve society and add value. In the spring of 2017, Fakhoury created a personal development program known as SAGE (Such A Great Experience), offering dozens of classes, ranging from art and advanced public speaking to financial stability, business entrepreneurship, mediation and more. In April of 2018, FLI launched a new program to bring hope and leadership opportunities to inmates.
She is married to Dr. Riadh Fakhoury, a chiropractic physician, and has five beautiful children. Manal enjoys traveling, exercising, and spending time with her family. She is working toward her midnight blue belt in karate and distinguished toastmaster certificate. Manal is a certified hypnotherapist and executive coach. She successfully summited Mt. Kilimanjaro in Jan. 2014. Her awards include Person of the Year, Women of Influence, and Best Motivator.
The Loretto Award (Service): Joan Marie Godoy Liere, MA '12
The Loretto Award is presented annually to an alumna or alumnus who has given significantly of herself or himself in service to humanity and social justice. The Award is intended to continue the recognition of the community service and social justice values of the Sisters of Loretto who founded Webster College in 1915.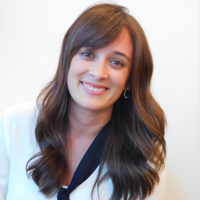 Joan Marie Godoy Liere graduated from Webster University in 2012 with a Master of Arts in International Nongovernmental Organizations and currently serves as the Strategy & Impact Manager at Radical Partners in Miami, Florida, where she manages the consulting arm, growing and scaling social impact organizations across a variety of sectors. Her nominators describe her as "a powerful connector who is passionate about promoting and providing opportunities, especially for minorities and disadvantaged groups through empowerment experiences and intercultural exchanges."
Joan Marie, a clinical psychologist and proud Guatemalan, has a decade of intercultural and international work experience in social development in Guatemala, the Netherlands, Costa Rica, Chile and the United States.
While working as the Rural Women's Economic Empowerment Program Coordinator for UN Women in Guatemala, she trained more than 1,200 women in the autonomies (physical, economic and political), trained over 200 public officers in women's rights and trained 400 women in business development and negotiation for their economic empowerment.
As a volunteer for One Billion Rising, she organized several events in Costa Rica to fight violence again female children and women. Joan is a volunteer member and advisor at INDESGUA (Institute for Superior Education in Guatemala) and serves as an advisor to Guatemalan students wanting to study abroad by helping them strengthen their profiles to apply and be awarded scholarships. Joan is currently active as a development and host committee member and mentor for PACE Center for Girls and the Youth Economic Development Conference.
In her free time, Joan enjoys dancing, yoga, running and traveling.
Mary Elizabeth Newell Award (Loyalty): Eve Coulson, BA '73
The Newell Award is presented to an alumna or alumnus who has demonstrated a high degree of loyalty, commitment and concern for Webster University over a span of many years. This award is presented in memory of Mary Newell, a graduate from the class of 1926, who was a loyal supporter of Webster and dedicated member of the Alumni Association.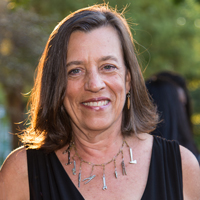 Eve Coulson graduated from Webster University in 1973 with a BA in Philosophy. Post-graduation, Eve spent the majority of her time on the East Coast though distance has not broken Eve's ties to her alma mater. She travels annually to attend every Reunion Weekend in addition to traveling twice a year for the College of Arts & Sciences Advisory Board meetings for which she serves as chair. Eve's generosity is ongoing and it shows through her genuine love for Webster and concern for its future. Eve helped to create the series, Lightning Talks, offered annually during Reunion weekend. She also sponsored the Dean's Suite in Browning Hall and is the patron donor starting The Webster 1970s Era Endowed Scholarship Fund.
Eve's work has spanned the public and private sector, as a vocational counselor, ESL teacher, bartender, customer service trainer and writer. She has worked in the Jewish community for 20 years, serving in various capacities as a resource on intermarriage issues as they affect individuals, couples, families and the community. She created and chaired the first outreach committee at her synagogue in Princeton, NJ and served for four years as the Assistant Director of the Jewish Outreach Institute in New York.
Currently she chairs the board of Lilith Magazine, an independent Jewish feminist quarterly magazine in publication since 1976. She is vice president of the Chinese National Aviation Corporation Association, a post-WWII reunion group (CNAC.org) for pilots, including her father, who flew cargo into China over "The Hump," and for more than 10 years she has been the editor of the organization's newsletter, The Cannonball. She lives in Princeton, New Jersey, where she was appointed to the Zoning Board in 2015, and is also a board member of Sustainable Princeton, a non-profit that works closely with the municipal government and is dedicated to education and advocacy with regard to climate change, energy efficiency and waste management.
Eve is married to Nelson Obus and has two grown children, Eli and Lucy. She is a certified Nia dance instructor and also enjoys traveling with her family, visiting her Webster classmates and exploring new lands.
Young Alumni Award: Chris Whitmore, BA '14
The Young Alumni Award recognizes an alumna or alumnus who promotes the values and elevates the profile of Webster University through leadership in his/her profession, contributions to society through public service, and ongoing support of the University. This person must be an alumna/us of Webster University who received his/her undergraduate degree within the last 10 years of being nominated and is 35 years of age or younger.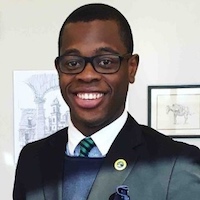 Chris Whitmore graduated from Webster University in 2014 with a BA in Political Science with an Emphasis in Public Law. Chris currently works in Policy and Government Affairs at the San Francisco Public Utilities Commission where he is one of the youngest staff members.
His nominator describes him as a "community leader who continues to inspire with his passion for strengthening community." 
Whitmore has an ability to bridge gaps, closely connect with individuals from a variety of backgrounds and is determined to help young children look forward to a brighter tomorrow. He also served as a mentor to younger students at Webster University, connecting them with various employment opportunities.
Reunion Weekend: Sept. 28-29
Find out more about Reunion Weekend here: www.alumni.webster.edu/reunion2018
tags:  academics, alumni, college of arts and sciences, global, home page, home page, school of business and technology, webster life, webster today,
News by Topic
Tag Categories
News by Topic
Tag Categories