Changes to Homecoming: Reunion and Spirit Weekend
Apr. 25, 2018
The Office of Advancement and Student Affairs Office are pleased to announce a new plan for Webster University's traditional Homecoming Weekend, which takes place each fall at the main campus in Webster Groves.
Reunion Weekend
On Sept. 28-29, 2018, the Office of Advancement will host Reunion Weekend for alumni and friends. The weekend is scheduled to include special events for the 50th Reunion Honor Class as well as private class gatherings for alumni celebrating their 5, 10, or 25-year reunions.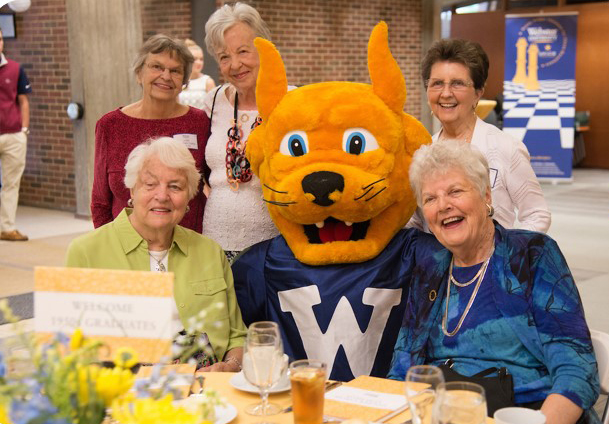 In addition, traditional on-campus events will take place throughout the weekend, including openings at the May Gallery and Hunt Gallery, a home volleyball game in Grant Gymnasium and Lightning Talks presentations in Browning Hall Auditorium.
The weekend will wrap up with a special Alumni Awards Ceremony & Reception to honor the 2018 alumni award recipients, followed by a Saturday Soiree featuring live entertainment.
For information on Reunion Weekend, contact the Alumni Office at alumni@webster.edu.
Spirit Weekend
The Office of Advancement and Student Affairs Office will host the first annual Spirit Weekend for students and families on Feb. 8-9, 2019. This weekend will replace the Family Weekend portion that was part of Homecoming.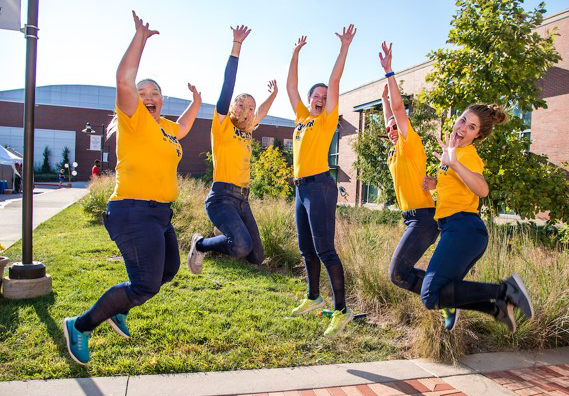 The weekend will center around two home basketball games and a Sibling's Night. The Student Life Hall of Fame and the Athletics Hall of Fame Ceremonies will take place on Friday and Saturday nights.
The weekend will come to a close with a student dance.
For information on Spirit Weekend, contact the Parent & Student Programs Office at parents@webster.edu.
tags:  alumni, students, advancement, student affairs, home page, webster life, webster today,
News by Topic
Tag Categories
News by Topic
Tag Categories