Webster Alumna Presents 'Our Last Race' Arcade Contemporary Art Projects Oct. 4
Oct. 1, 2019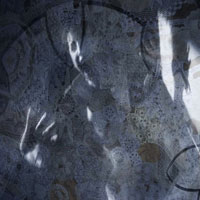 The Arcade Contemporary Art Projects (ACAP) is proud to present a multimedia solo exhibition of internationally exhibited artist and Webster University Vienna alumni, Eva Petric with her work titled, Our Last Race. 
Opening with a reception on Oct. 4, 6-9 p.m. at 812 Olive Street, St. Louis 63101, Webster Arcade (Gateway Campus). 
Our Last Race explores questions surrounding the growing possibilities through genetic engineering, which seemed not so long ago as just science fiction, but which is and becomes more normal, accepted and perhaps even required, if not now, in our close future, no matter what the cost to our humanity and our fabric of natural human connection. Petrić explores these concepts through various media including video, sound, photographic installation and "webbing" art monographs of lace, mesh and other various tooled assemblages.
About the Artist 
Eva Petrič, originally from Slovenia, is a multimedia artist working and living in between New York City and Vienna. She works in textiles (primarily lace and mesh), photography, video, performance, and installation. She holds a BA in psychology and visual art from Webster University in Vienna, 2005 and an MFA in new media from Transact Institute New York /Berlin, 2010.
Earlier this year, Petrič was invited to include her work, Collective Heart, and three other lace pieces formed from thousands of recycled vintage doilies in a prestigious art exhibition at the Cathedral of St. John the Divine in New York City, called The Value of Sanctuary: Building a House Without Walls.
The exhibition featured more than thirty world-known artists including Kiki Smith, Francis Cape, Louise Bourgeois, La Toya Ruby Frazier, Cassils, Robert Longo, Tomas Van Houtryve, Jenny Holzer and others. Her work at St. John the Divine was Eva's 26th site-specific lace installation.
In 2006 Petrič became the first artist to exhibit work in the iconic Stephansdom Cathedral in Vienna. Last June, Petrič One World, A World for All was exhibited at the Delegates Entrance of the UN in New York City, reminding world leaders of the state of our planet. This and other installations from all over the world are presented in Petrič just-published monography WEBbing (Drava). For TRANShomoPLANTATION, which can be seen on Oct. 4. Our Last Race, received the Grand Prix of the Kranj Festival in Slovenia in 2017.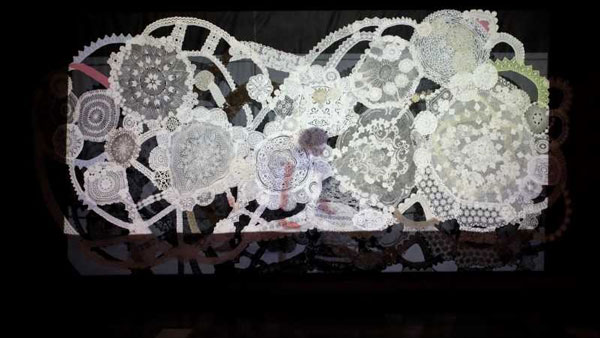 In addition to the opening reception from 6-9 p.m. Petrič's will talk on her past works and Our Last Race, on Friday, Oct. 4, in Sverdrup 123, and she will be at ACAP on Saturday, Oct. 5 from 10 a.m.-2 p.m. for a guided tour and Q&A of the exhibit.
For more information on Arcade Contemporary Art Projects, contact curcurufrancesca@webster.edu.
More on Eva Petrič Artwork 
View Petrič artwork at mourloteditions.com/collections. 
Visit Petrič instagram.com/eva_petric. 

tags:  alumni, extended campus, webster life, vienna, arcade contemporary art projects, webster today, gateway campus,
News by Topic
Tag Categories
News by Topic
Tag Categories