2020 Webster University Alumni Association Award Recipients: Esswein, Gorski, Richard, Yates
Sep. 9, 2020
The Webster University Alumni Association is proud to announce and congratulate the recipients of the 2020 Alumni Association Awards. These outstanding alumni will be honored during the virtual Stay HOMEcoming weekend, with a special event and video tribute on Sept. 25.
UPDATE: Watch the video tribute to the honorees, which aired on Sept. 25, here.
Mary Elizabeth Newell Award: Darrell Yates '99, '00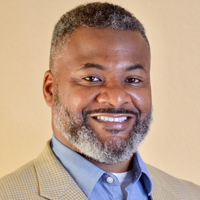 The Mary Elizabeth Newell Award recognizes an alum who has shown a high commitment and concern for Webster University over a significant period of time.
Darrell Yates has been an active member and leader of alumni organizations at Webster University for 20 years. He served as Chapter Leader of the African American Alumni Chapter from 2018-2020 and served on the Alumni Association Board of Directors Advisory Board from 2008-2014 and 2016-2018. As a part of his service to these organizations, Darrell participated in both national community service projects and with local community service projects in the St. Louis area.
Darrell earned a Graduate Certificate in Paralegal Studies from Webster in 1999 and an MA in Legal Studies in 2000. He is currently the Deputy Juvenile Officer for the 22nd Judicial Circuit Family Court in St. Louis, Missouri. He works in north St. Louis with parents, teachers, community leaders, and administrators in the St. Louis City schools to ensure that students receive needed support services. He created a mentoring program for students to encourage their success at school. He also volunteers for nonprofit organizations that enrich the lives of St. Louis children.
Darrell lives in St. Louis, Missouri.
Loretto Award: Terence (Terry) T. Gorski '74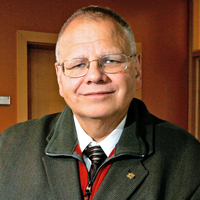 The Loretto Award recognizes an alum of Webster University who carries on the community service and social justice values of the Sisters of Loretto, who founded the University in 1915. 
Terry Gorski, who earned his MA in Human Relations from Webster in 1974, was a pioneer in the development of Relapse Prevention Therapy. He achieved international acclaim for his 35 years as a leading authority in the addiction and behavioral health, social services, and correctional industries for his work in recovery and relapse prevention. He wrote over 100 books on recovery and relapse prevention.
His methods and model of relapse prevention are used all over the world to decrease addiction relapse, and he is credited with saving thousands of lives. Terry believed no one is beyond redemption, and therefore all addicts deserve a second chance.  
Sadly, Terry died suddenly in July 2020. His award will be accepted by TJ Gorski, his son, and Tresa Watson, his business and personal assistant since 1996, and the executive director of Hernando County Community Anti-Drug Coalition.
Prior to his death, Terry was retired and living in Spring Hill, Florida. 
Young Alumni Award: Cody Renard Richard '10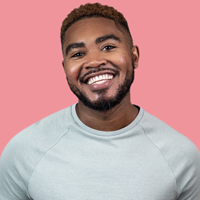 The Young Alumni Award recognizes an undergraduate alum from the last 10 years who elevates the profile of Webster through leadership in their profession and ongoing support of the University.
Cody Renard Richard left for New York immediately upon graduation in 2010 with a BFA in Stage Management from Webster in the Conservatory of Theatre Arts.
He quickly began collecting career credits for his work in numerous Broadway productions, including Freestyle Love Supreme (production stage manager) and Hamilton (assistant stage manager), Kinky Boots (assistant stage manager) and Motown the Musical (assistant stage manager). He was one of the DGA Stage Managers for the 2019 Tony Awards and 2019 MTV Video Music Awards.
Cody has also worked on live televised musicals for NBC, including Jesus Christ Superstar Live!, Hairspray Live! and The Wiz Live!, various productions with Cirque du Soleil, Porgy and Bess at the Metropolitan Opera, and countless shows in Regional and Off-Broadway houses. In addition, Cody was an adjunct professor of Stage Management at Fordham University in the Spring of 2020.
Cody is a passionate guest lecturer, speaker and mentor, especially on the topic of diversity and inclusion in live theater.
He lives in New York, New York.
Distinguished Alumni Award: Michelle Esswein '93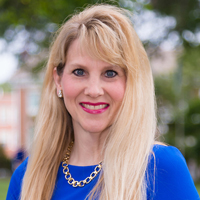 The Distinguished Alumni Award is the highest award presented by the Webster University Alumni Association, recognizing high achievements and significant contributions to society through civic, cultural or charitable involvement.
Michelle Esswein is founder, president and chief executive officer of Winning Women. Winning Women has established public/private sector partnerships to promote an economic environment conducive to business growth and development for women in business. Michelle also manages the Winning Women Investment Funds that help expand and grow women-owned companies nationally. 
Michelle, who earned her MBA in Finance from Webster in 1993, has served on numerous boards and has been appointed to national and state level councils representing business issues of importance to women and entrepreneurs. Michelle hosts a podcast, makes appearances on TV and radio, and gives speeches on workforce and economic development, entrepreneurship and the community. She has received numerous awards for her dedicated work on behalf of women in business.
Michelle and her family live in Town and Country, Missouri.
Stay HOMEcoming Weekend
Be sure to peruse all the event options for the virtual "Stay HOMEcoming Weekend" Sept. 25-26 here: alumni.webster.edu/stayhomecoming
tags:  alumni, college of arts and sciences, college of fine arts, global, home page, school of business and technology, webster life, webster today,
News by Topic
Tag Categories
News by Topic
Tag Categories