Power Outage Planned for Nov. 12
Nov. 3, 2016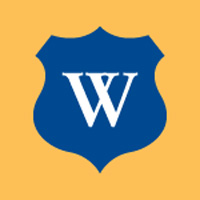 A planned power outage will affect the University Center, Emerson Library, Sverdrup, and the Visual Arts Studio starting at 11:30 p.m. Nov. 12. The power is scheduled to be restored by 9 a.m. Nov. 13.The power outage is needed so that work crews can fix a minor issue with some electrical connections.
Work crews will start preparing for the outage at 9 p.m. Nov. 12. The Emerson Library will close at 11 p.m. on Nov. 12 (an hour early) so that students can exit the building before power is cut off.
Anyone who works in any of the affected buildings will need to completely shut down their computers before leaving for the weekend. It also is strongly recommended that any sensitive equipment, such as copiers, refrigerators, and computers be unplugged. Please remove any perishable items from the refrigerators and be aware that the loss of power may cause freezers to defrost, resulting in some water leakage onto floors.
tags:  employee news, webster life, webster today,
News by Topic
Tag Categories
News by Topic
Tag Categories