Construction Update Aug 9 2017
Aug. 9, 2017
This is a regular update of the construction work on the home campus of Webster University in Webster Groves, Missouri:
Browning Hall:
On Monday, the sign for Browning Hall was installed. The sign is located on the southwest corner of the building and is visible from Parking Lot K.
Work on the landscaping around the building is progressing nicely. Shrubberies were planted last week and work on the raingarden is moving ahead. Landscaping work is expected to last for several more weeks.
Work crews have nearly completed the new Browning Hall court yard. New benches were installed Monday.
The city of Webster Groves finished its inspection of Browning Hall Friday evening and has indicated that an occupation permit will be issued soon. In the meantime, the city has agreed to allow some faculty and staff members to access the building to start setting up classrooms and offices:

During the next week, full-time faculty with offices in the building will be given access so they can set up their offices. Computers for adjunct faculty have not been installed yet. Once those are set up, arrangements will be made to allow adjunct to set up their offices.
Full-time faculty or staff members who have not finished a construction safety course must be escorted by someone who has finished the course in order to access the building. To gain access, please contact your department head or the Dean's office to make arrangements. Anyone who has previously taken the course can access the building between 7 a.m. and 7 p.m. Monday through Friday.
Safety gear is not required for the third or fourth floors. Those who need to access the first or second floors must wear a construction helmet, safety vest and protective eyewear. Your department head can help you borrow protective equipment, if needed.

The University began moving furniture for faculty and administrators yesterday. That work is continuing through today.
Anyone who will work in Browning Hall during the coming academic year should have received a new employee identification badge that will give access to the building. If you have not received a card, please contact Public Safety.
Marletto's Marketplace:
Work in Marletto's is progressing at a quick pace. All the floors have been completed, and work is continuing on walls and counters. Work is expected to continue through August as crews install new seating. The space is scheduled to reopen when students return to campus.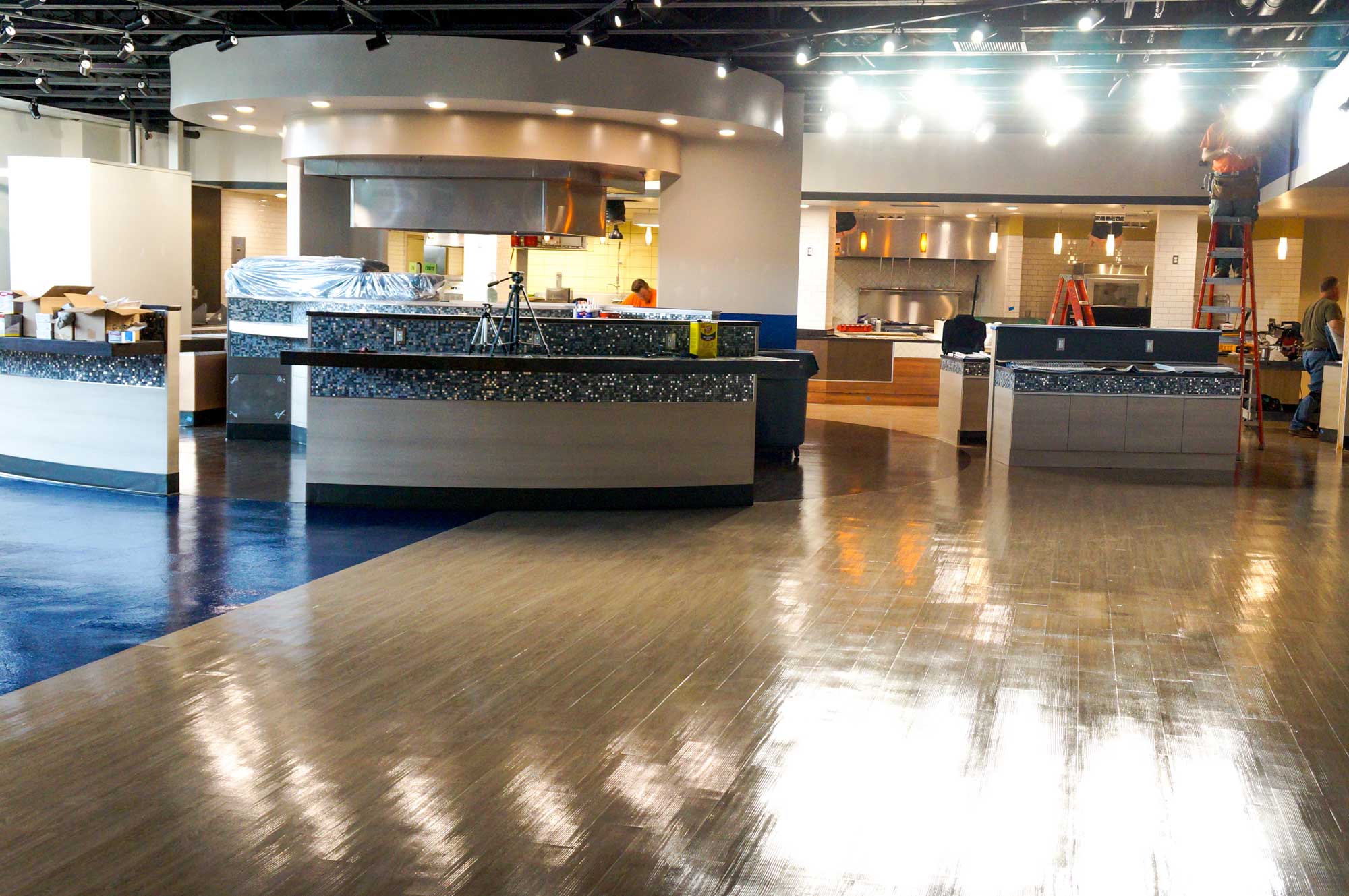 tags:  college of arts and sciences, webster life, webster today, ISB,
News by Topic
Tag Categories
News by Topic
Tag Categories