Sverdrup Construction Update Jan 16 2018
Jan. 16, 2018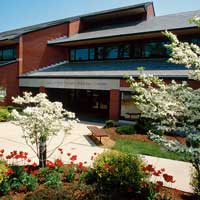 This is a regular update of the construction work on the home campus of Webster University in Webster Groves, Missouri:
Sverdrup Building;
On Wednesday, Jan. 17, work crews will begin cutting electrical trenches in the concrete floors of the building. Crews will use specialized water-cooled saws to cut down on the noise and the dust, but the work is expected to be loud.
Work crews are installing the wood blocking in the walls that will be used to hold up television monitors in the newly-designed classrooms.
The installation of new duct work has begun in the building. That work will last for several weeks.
Crews are finishing up new framing around windows this week.
News by Topic
Tag Categories
News by Topic
Tag Categories