Construction Update May 11 2018
May. 11, 2018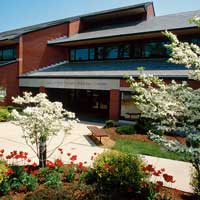 This is a regular update of the construction work on the home campus of Webster University in Webster Groves, Missouri:
Sverdrup Building:
A portion of the corridor west of the west atrium will be closed so that overhead mechanical work can be conducted. Construction crews are hoping to do this work either Thursday, 5/17/2018 or Friday, 5/18/2018. The workers need to relocate a fan coil unit, and in order to do this, need to close the west elevator for several hours. This work will not impact access to any of the offices near the elevator on the second floor. The east elevator will not be affected by this work. Those who need elevator access to the second floor will need to either use the stairs or the east elevator.  Once the work is completed, the west elevator will reopen.
The installation of structural steel for new stairs on the east and west ends of the atrium will be completed at the end of May. 
Concrete work on the north elevation of the east end is expected to be completed by the end of next week. 
Masonry work on the exterior of the building should be completed by the end of the month.
Storefront glazing at the north entrances on the west side and on the south entrances will be completed by the end of May.
During the next month, deliveries to the building will increase. As a reminder, three handicap parking spaces at Lot F located between the Visual Arts Building and Sverdrup Hall are being temporarily used for construction deliveries and material lay down space to reduce construction traffic along Bend Bend Blvd. These parking spaces will be restored after the Sverdrup Hall Project is completed (approximately in late June).
News by Topic
Tag Categories
News by Topic
Tag Categories