New Look to MyWebster ADP Portal, October Maintenance Scheduled
Oct. 1, 2015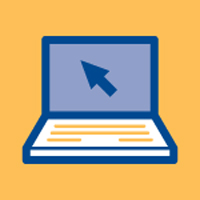 ADP will soon add a new look to the MyWebster Portal Login page on Oct. 4, and upcoming maintenance will create brief outages.
There will be no changes in functionality. The highlighted changes are:
The new login page has a different graphic and is positioned on the top of the screen.
"User Login" is in a new place and labeled "User Sign In."
A new First Time User section on the right hand side of the screen offers "Create Account", "Need Help Getting Started" and "Make This Site Your Home Page" options.
"Forgot Your User ID", "Forgot Your Password", "Change your Password" and "Update Your Security Profile" are options under the "User Sign In" on the left hand side of the screen.
ADP Maintenance Schedules Oct. 3-4, Oct. 6-7
As part of implementing the updates and maintenance, the MyWebster team announces brief, scheduled outages affecting the following applications at the following times:
ADP Portal/Self Service maintenance is scheduled Friday, Oct. 3, 10:50 p.m. CST to Saturday, Oct.4, 4 a.m. CST.
eTime maintenance has been scheduled from Tuesday, Oct. 6,10 p.m.CST to Wednesday, Oct. 7, 4 a.m. CST.
Note: If you are scheduled to work and not able to time stamp during either of these two windows of time, please contact your supervisor so that your time can be properly reflected.


tags:  webster today, human resources,
News by Topic
Tag Categories
News by Topic
Tag Categories