Around Webster: Corrigan on radioactive landfill; Cuille on dance and poetry
Nov. 6, 2015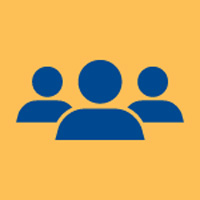 Recent professional achievements and activities by Webster University community members include:
Corrigan Examines Coverage of West Lake Landfill
Don Corrigan, professor, School of Communications, and author of "Environmental Missouri" has been engaged on several fronts on environmental issues making news in the St. Louis region.
His cover story for the latest issue of Gateway Journalism Review, "Media Cover — And Uncover — Environmental Problems in St. Louis." takes a close look at  news media coverage of the dangers of radioactive waste at the West Lake Landfill in Bridgeton, Missouri, west of Lambert International Airport. 
Corrigan spent time with Just Moms STL as part of his study and the community group's interactions with the news media. Just Moms STL is delivering 11,500 petition to Gov. Jay Nixon's office to ask him to declare a State of Emergency to abate the dangers of the radioactive site, which is situated near an underground fire that has been burning for three years at a nearby landfill. Corrigan found that national coverage of the contaminated site has often exceeded the amount of local media attention to what some scientists view as a potential radioactive threat to a large area of the St. Louis region.
Corrigan also presented on his book and the controversy over the the dangers of radioactive waste at the West Lake Landfill on Nov. 4 at Webster Groves Public Library. His talk was sponsored by the Webster Groves Nature Society (WGNSS).
Cuillé with Karlovsky: Exploring Dance through Poetry
Lionel Cuille, director of Centre Francophone and the Jane and Bruce Robert Chair in French and Francophone Studies, led a presentation with Dawn Karlovsky, "About Dance: Exploring Dance through Poetry" at University City Public Library Nov. 4.
"About Dance" is a presentation and performance focusing on the relationship among words, poetry, and movement, and the influences they have on one another. Karlovsky, artistic director of Karlovsky & Company, and Cuillé presented readings and dance interpretations of contemporary poetry, as well as older works. 
tags:  academics, faculty, community engagement, school of communications, college of arts and sciences, journalism, french, dance, webster today,
News by Topic
Tag Categories
News by Topic
Tag Categories