Around Webster: Barnidge paper, Corrigan awards, Pennington book, Arese Visconti expo
Oct. 13, 2015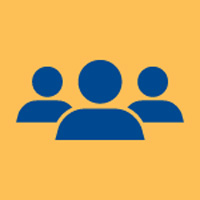 Recent professional news and achievements involving Webster University community members include:
Arese Visconti Presents at Expo 2015 in Milan
Francesco Arese Visconti, Webster University Geneva research faculty and deputy head of the Media Communications department, was invited by the municipality of Geneva on Sept. 10 to present his work at the Expo 2015 in Milan, Italy.
Under the project name "GENUS," Arese Visconti is currently conducting research on the Italian community of Geneva. At Expo 2015Arese Visconti exhibited ten photographic portraits of Italians who reside in western Switzerland and whose work relates to food (e.g., restaurateurs, food producers, experts from NGOs).
Read more about the event and his work in this story at Webster Geneva.
Corrigan Receives Press Association Awards 
School of Communications professor and newspaper editor and writer Don Corrigan won two awards at the annual Missouri Press Association (MPA) Convention. He won first place for Best Columnist - Humor, and third place for Best Story About History.
The Webster-Kirkwood Times and South County Times, the newspapers for which Corrigan is editor-in-chief, won an additional nine awards. The awards included four first-place finishes for weekly newspapers in photography, news, features and column writing. 
Separately, Corrigan also led a breakout session at the Society of Environmental Journalists' (SEJ) 25th annual conference, "Weather, Water, Energy: News in Every Neighborhood," in Norman, Oklahoma.
Read more in this story at the School of Communications.
Pennington Publishes Book on Women in Early Modern Economy
David Pennington, assistant professor of History in the College of Arts & Sciences, has just published "Going to Market: Women, Trade and Social Relations in Early-Modern British Towns," with Ashgate Press.
Pennington's book "rethinks women's contributions to the early modern commercial economy" and shows that there was less influence of patriarchy in the way that men and women did business that has been heretofore thought.
Barnidge Publishes Paper on Evolution of Palestinian Self-Determination 
The New York University Jean Monnet Working Paper Series recently published a paper by Robert P. Barnidge Jr., lecturer and coordinator of International Relations in the College of Arts & Sciences, entitled "The Evolution of Palestinian Arab Proto-Self-Determination and 'Peoplehood' During the Mandate for Palestine" (No. 09/15 (2015)). 
The paper will appear as a chapter in Barnidge's forthcoming monograph, Self-Determination, Statehood, and the Law of Negotiation: The Case of Palestine, Hart Publishing, an imprint of Bloomsbury Publishing Plc. 
The paper traces the evolution of Palestinian Arab proto-self-determination and "peoplehood" during the Mandate for Palestine. In doing so, it seeks to clarify what are two of the most controversial and emotive concepts in international legal discourse and popular imagination today, "Palestine" and "Palestinian," concepts that were understood quite differently during the time of the Mandate between the First and Second World Wars and until the 1948 War than they are understood today.
tags:  academics, college of arts and sciences, faculty, school of communications, geneva, history politics and international relations, employee news,
News by Topic
Tag Categories
News by Topic
Tag Categories