Around Webster: Bullerdieck on TAP, Zellich '80 book award, Geneva faculty research at ESA
Sep. 29, 2015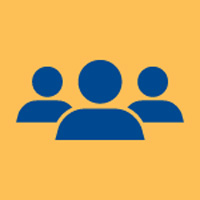 Recent professional accomplishments by Webster University community members include:
Bullerdieck Presents at NCLCA on Transitions TAP 
Erin Bullerdieck, Transitions coordinator and adjunct faculty, Academic Resource Center, will introduce the methods of Webster's Transitions and TAP programs to a national audience when she presents at the NCLCA (National College Learning Center Association) 30th Annual Conference – "Soaring Into the Future," on Oct. 7 in Milwaukee, Wisconsin.
The Transitions and TAP programs have had a positive impact on retention at Webster. The year-to-year retention rate gap between fully and conditionally admitted students narrowed from 6 percent to 1 percent for students who participated in the Transitions program. "Students who also participated in the  TAP program saw first to second year retention rates exceed that of fully admitted students, which is very promising because these students are all identified as 'at-risk' and do not meet the full acceptance requirements for Webster University," Bullerdieck said.
Bullerdieck will co-present with Shelley Sawalich, the former Webster ARC director who is now the dean of Students at Logan University. Their session will describe the Transitions and TAP programs' development and impact on Webster University's home campus and allow for discussion of successes and challenges of starting similar programs on other campuses.
Zellich '80 Book 'FutureDyke' Honored  with Golden Crown Literary Society Award
Webster alumna Kathryn Zellich '80 was honored for her second book, "FutureDyke," which was shortlisted for a 2015 Lambda Literary award, and also won a Golden Crown Literary Society award. 
Her first novel, "Waiting for Harper Lee," was shortlisted for a Golden Crown Literary Society award and  received an Alice B. Readers Appreciation Certificate. Both were published under the pseudonym "Lea Daley" and both feature protagonists who are artists.
"My writing is invariably informed by the stimulating arts education I received in my time at Webster," said Zellich, fondly recalling the influence of faculty in the Department of Art, Design and Art History in the Leigh Gerdine College of Fine Arts. "I can never thank them sufficiently."
Geneva Walker School Faculty Present at Economic Science Association 
Three research faculty members in the George Herbert Walker School of Business & Technology at Webster University Geneva presented their research in the Economic Science Association European Meetings at the University of Heidelberg held early September 2015.
Krista J. Saral presented "Efficiency in Auctions with (Failed) Resale," Marcello Puca presented "Let's talk! Collective Decision Making when Time is Costly," and Michal Paserman presented "Adaptive Investment Strategies during Financial Crises and the Role of Corruption: An Experiment with Financial Professionals."
It was the first time Webster University Geneva had a presence of three business faculty members at a prestigious conference and demonstrates the growing reputation of the research efforts of the Walker School, particularly on the Geneva campus.
tags:  academics, alumni, employee news, faculty, school of business and technology, webster today, geneva, college of fine arts,
News by Topic
Tag Categories
News by Topic
Tag Categories