2016 Benefits Enrollment and Wellness Levers: Last week to take action
Nov. 9, 2015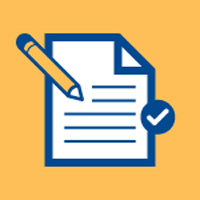 For benefits-eligible employees, this is the last week of benefits enrollment and to finalize your wellness levers. The deadline is Sunday, Nov. 15. All benefits employees must actively enroll online through My Webster/Benefits portal.
Tips Regarding Enrollment:
If you had EPO choice in 2015, you MUST open up "Medical" and choose between the options offered. If you do not, when you try to Confirm Elections, you will get a warning to contact your Benefits Administrator and you will not be able to complete your enrollment.
If you want to enroll in the Flexible Spending in 2016, you MUST open the "Health Care FSA" and/or the "Dependent Care FSA", enter an annual amount you want to contribute for 2016 and click "Calculate Cost." Then you can click "Done." If you do not complete the above steps, you will not have an FSA in 2016.
Browser trouble? Try switching to a different browser or try enrolling through your work computer versus your home computer. However, if you continue to experience technical difficulties, contact the IT Service Desk at support@webster.edu or 314-968-5995 or 1-866-435-7270.
Learn More
There are still a number of meetings available this week. These meetings are available on-site and remote via WebEx (password: 2016Benefits). To access the audio, dial 1-888-337-0215 (passcode 4171229#). All times below are Central Standard Time.
Information Meetings
Tuesday, Nov. 10, Noon-1 p.m., University Center, Presentation Room
Wednesday, Nov.11, 9-10 a.m., Library Conference Room
Deep Dive Meeting on Medical
Monday, Nov. 9, Noon-1 p.m., East Academic Building, room 252/263
Tuesday, Nov. 10, 2-3 p.m., University Center, Presentation Room
Benefits open hours are Monday, Nov. 9, 11 a.m.-1 p.m. and all day Thursday, Nov. 12, and Friday, Nov. 13. Benefits will also host open hours on Saturday, Nov. 14, on-site and will be online and on call for questions through Sunday's deadline. Contact us at benefits@webster.edu, 314-246-5012 or come visit us at Loretto Hall 32.
You must complete your wellness levers by Sunday, Nov. 15, in order to qualify for a 5% on your medical premiums in 2016 (new enrollees will be given until Jan. 31, for a discount to begin in February 2016). Click here and scroll down the page to find the list and links of wellness levers to pull. A final scorecard will be sent to you by Nov. 30, so you will know you met all the criteria.
tags:  employee news, human resources,
News by Topic
Tag Categories
News by Topic
Tag Categories