Flu Vaccine Information, Free St. Louis-Area Clinics
Oct. 8, 2015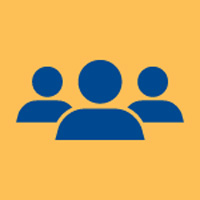 Flu season is here, and it's more important than ever for you to take care of your health. The flu is a contagious illness caused by influenza viruses that infect the lungs, throat and nose. The flu affects millions of people each year and can lead to serious illness, or even death.
According to the Centers for Disease Control and Prevention (CDC), the best way to prevent the flu is by getting vaccinated each year. So take a positive step to help reduce your chances of catching this season's flu, and get a flu shot. A single flu shot can protect you and your family members against the seasonal flu.
The Adult Vaccinations flyer has further information about who should or should not get a flu shot. The Centers for Disease Control and Prevention recommends flu vaccines for children beginning at age 6 months, see the Child Vaccinations flyer. Consult your child's pediatrician to determine what vaccines is/are right for your child(ren).
Provider options available to United Healthcare members are:
Network doctors
Network clinics
Select retail pharmacies
This Flu Shot Information brochure indicates what influenza strands are covered at what facility. Note: Walgreens does NOT offer all strands cost-free.
For St. Louis employees and families:
Some St. Louis hospitals offer free flu shots

SSM Health is offering flu shots on Saturday, Oct.10, at locations throughout the St. Louis area.

BJC is offering free clinics while supplies last (different dates/times & locations). Note: BJC will not offer flu shots at Eden Seminary this year, as they have in past years.

If you have any questions about this information or about receiving your flu immunizations, please contact benefits@webster.edu.
Flu Prevention Tips
Get your seasonal flu vaccination
Keep a distance of three feet between you and other people
Cover your mouth every time you sneeze or cough
Wash your hands frequently, especially after sneezing, coughing or blowing your nose
Stay home if you are sick
tags:  employee news, webster today, human resources,
News by Topic
Tag Categories
News by Topic
Tag Categories