Faculty Development Center to Host Canvas Training Webinars
Aug. 30, 2015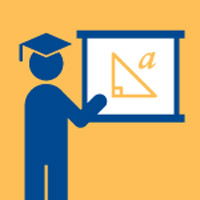 The Faculty Development Center is hosting four Canvas (WorldClassRoom) training sessions for faculty focusing on the area of faculty and student collaborations. These online sessions will show faculty participants how to:
Upload a syllabus and other files (readings, notes, presentations, etc.)
Embed video links
Create and accept assignments and make use of Turnitin, software designed to teach students how to avoid plagiarism
Post discussions and how to use the option of audio/video feedback to the student from the instructor
Set up midterm exams and other quizzes
Faculty with all levels of Canvas experience are invited to join one of the 60-minute webinars.
Fall 2015 Webinar Schedule
Tuesday, Sept. 1, 8-9 a.m. Central Daylight Savings Time (CDT)
Thursday, Sept. 3, 8-9 a.m. CDT
Wednesday, Sept. 9, 6-7 p.m. CDT
Friday, Sept.11, 6-7 p.m. CDT
To join one of these webinars, go to https://websteru.webex.com/meet/askfdc and use room access code: 926 041 905
.
If you want to use your telephone for the audio portion of the meeting, here are the call-in numbers:
1-650-479-3207 (Long distance charges may apply) (U.S. / Canada) 1-855-244-8681 Call-in toll-free number (U.S. / Canada)
 Access code: 926 041 905.
Click on the link below for call-in numbers for locations outside the U.S. and Canada. 
Global call-in numbers | Toll-free calling restrictions.
If you need immediate assistance with Canvas, Click here to view our archive of video tutorials or contact the FDC toll free at 866-963-8243; in St. Louis: 314-246-8243; or askfdc@webster.edu.
News by Topic
Tag Categories
News by Topic
Tag Categories