In the News: Stroble, Mack, Spike Lee, Starkey, D'Abreu
Oct. 8, 2015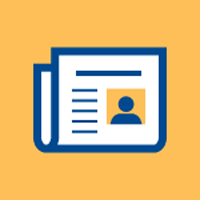 Recent news media coverage involving Webster University community members includes:
Stroble on Building Student Success​
President Elizabeth (Beth) J. Stroble has a featured column on retention and attainment in the American Council of Education (ACE) leadership and advocacy section. It begins:
"Attainment isn't something that just happens on a stage with gowns and embossed pieces of paper. It's made out of one-on-one intensive academic counseling sessions. It's built out of summer days spent acclimating to the rigor of postsecondary academic work. It's about enrolling a diverse class of young students from a wide variety of backgrounds and making it our priority to support them every step of the way to graduation day."
Alicia Graf Mack in Business Journal
Alicia Graf Mack's Centennial talk, "Welcome to the Future of Dance," was covered in the St. Louis Business Journal, including a video from her discussion of her storied and eventful career in dance.
"I was drawn to Webster because of its strong BFA program and its amazing dance studio," Mack said before the talk. "It really is one of the most beautiful dance studios that I have ever worked in, and the students are incredibly talented."
Spike Lee Visit in St. Louis American
The St. Louis American published a piece about Spike Lee's visit to Webster University, in a sold-out conversation event moderated by Webster faculty member Gad Guterman. The event was sponsored by Webster University Campus Activities and the Student Activity Fee.
Starkey, D'Abreu in Business Journal 'On the Move'
Jennifer Starkey, associate director of public relations, Global Marketing & Communications, was in the Business Journal's "People on the Move" section in recognition of her recent induction into the inaugural class of the Student Life Hall of Fame.
Starkey was inducted along with Shawn D'Abreu '99 -- also in the Business Journal's "People on the Move" section -- as well as Justin Blandford, BA '99, former dean Mark Govoni and Sutton Mora Hayes, BA '02. Video of their introductions and acceptance remarks is now available on YouTube.
tags:  college of fine arts, employee news, webster today, school of communications,
News by Topic
Tag Categories
News by Topic
Tag Categories