International Site Reviews: Team Formed for Leiden Review
Oct. 20, 2015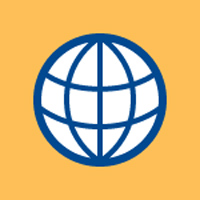 Webster University will continue the comprehensive reviews of its international campuses in 2015-16, Julian Schuster announced this week.
"This initiative is aligned with the process of continuous improvement of academic and administrative units and programs begun in 2011," said Schuster, Webster's provost, senior vice president and chief operating officer. "It is also an initiative aligned with all four of the strategic planning themes – 1) Global Innovation; 2) Global, Student-Centered Experience; 3) Network of Academic and Operational Excellence; 4) Sustainable and Strategic Development."
Background 
In 2011, Webster University began to conduct reviews of units, departments, sites and academic programs. The purpose of the reviews is to provide a view of how well we are delivering services and programs, to solicit recommendations for improvement, and to collect baseline data and information for purposes of future planning and review. 
Comprehensive Academic Program Review and Prioritization was completed in 2011-2012, reviews of the extended domestic (metropolitan and military) sites were completed in 2013, and administrative and academic support units (including Financial Aid, Human Resources, and Academic Advising) have been completed, are underway, or are forthcoming. 
International Campus Review and Webster-Leiden 
For the international campuses, as with other reviews, we will tailor the process to meet the specifics and needs of the campuses. Our experience with domestic site review and academic program review will allow us to conduct comprehensive reviews of the international campuses including the administrative aspects (e.g., facilities, financial, staffing) as well as academic (e.g., program quality and vibrancy, academic support services). 
For each international campus review, a team representing administrative and academic units will be convened. Because the reviews will involve travel, and because it is important to include people with direct experience at the campus, the same team will not review all campuses. 
Provost Schuster has named the review team for Webster-Leiden, which has a two-fold charge: 
Utilize the framework, or template, developed in 2014-15 for Webster-Thailand geared towards the review of all international campuses. This framework lists the common areas for review (administrative and academic) and common baseline data to be collected from each campus. 
To review Webster-Leiden, addressing the common areas identified by the task force as important to all international campuses as well as areas of interest or concern identified as unique to Leiden. The working list of areas includes: infrastructure (e.g., facilities, IT, HR, staffing), safety, academics, academic support, faculty, student life, admissions/recruitment/enrollment management and communication. 
Goals of the review, as noted above, include determining what we are doing well and what areas can be improved. As we move into strategic planning aligned under the four themes mentioned above, we want to ensure that each international campus is an integral part of the Webster global network of academic and operational excellence. 
Webster-Leiden Review Team, Timeline and Process 
The Review Team for Webster-Leiden will begin its work immediately and their report is due to the Provost in Spring 2016. Members include:
Peter Maher, Associate Vice President of Academic Affairs, International Campuses and Initiatives
Joe Stimpfl, Interim Dean, College of Arts & Sciences
John Buck, Associate Dean of Students and Director of Housing & Residential Life
Kit Jenkins, Professor, Communications & Journalism Department
Danielle MacCartney, Associate Dean, Division of Liberal Arts & Sciences Programs, College of Arts & Sciences
Curt Vehlewald, Comptroller, Accounting Services
Pat Masidonski, Associate Dean, Walker School of Business and Technology
Samrat Ray Chaudhuri, Director of Enrollment Management, Webster Thailand
Chris Parr, Professor, Religious Studies Department
Edna Schick-Bodric, Head of European Operations (ex-officio member)
The Review Team will operate under the following guidelines: 
Data Collection: To the extent possible, data will be generated in St. Louis, to provide commonality and to avoid taxing international campus staff. For example: enrollment reports and financial reports. However, where data is not available in St. Louis, international campuses will be asked to provide information. 
Information Collection: Members of the Review Team will be contacting and interviewing people at the international campus and in units and divisions across the Webster network. The time and cooperation of those contacted is appreciated and expected. In addition, people who are not contacted but wish to provide information to the Review Team will be able to do so. It is understood that some information may be sensitive in nature. Retaliation for reporting factual information is prohibited, and anyone who feels retaliation has occurred should inform a committee member or the Office of the Provost. In addition, anyone who feels he/she has been the subject of unfounded allegations should inform a committee member or the Office of the Provost. 
Next Steps 
Because the international campus review process includes multiple campuses and multiple review teams with co-chairs, a dedicated e-mail account – CampusReview@webster.edu – has been established for the process, providing a central location for compiling information for the review team. 
International campuses will receive additional notices about information collection for the reviews. Webster – Leiden administration, faculty and staff will receive additional notices about the work of the Review Team, including a schedule of potential visits of some members to Leiden. They will also receive updates and reports on initial common data (e.g., enrollment), with opportunity to review, correct and comment on trends and findings before the final report. 
For questions, contact a review team co-chair or the Office of the Provost: 
Peter Maher, co-chair, maherp@webster.edu, +1 314-246-8622 
Joe Stimpfl, co-chair, jstimpfl@webster.edu, +1 314-246-7734 
Denise Quello, Academic Affairs, quellden@webster.edu, +1 314-246-4201 
tags:  academics, extended campus, global, provost, academic affairs, site review, leiden, webster today,
News by Topic
Tag Categories
News by Topic
Tag Categories