CIO Announces Changes in IT as Aubrecht Retires
Oct. 16, 2015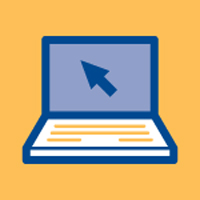 After instrumental contributions to several Information Technology projects over the last several years, Steve Aubrecht, director of Enterprise Architecture and Network Services, will leave the University effective Nov. 13.
Aubrecht joined Webster in 2011, first as a contractor and then as a full-time employee in 2013.
"Steve has been instrumental in a number of initiatives that saw immediate benefits to the University," said Ken Freeman, vice president and chief information officer, Information Technology. "These include the consolidation and migration of the University website to Omni Update, completion of the global WAN, implementation of voice 4-digit dialing, stabilization of the current eMail servers platform, and much more."
"He has led the Enterprise Architecture team since its inception and has just completed Technology Roadmaps, which will help the University in achieving the goals associated with the Global Impact for the Next Century strategic plan," Freeman said.
Steve has the rare opportunity where he will actually retire twice in one lifetime: He and his wife will relocate to their 20-acre spread in Montana where among other things they will build their solar panel dream home.
Freeman announced that Sue Wilcox, director of the Project Management Office, has agreed to take on the responsibilities for the Enterprise Architecture team along with her current role. Kevin Heuser, manager of Network & Technical Services (NTS), will now report directly to the chief technology officer.
Farewell Reception for Aubrecht
Information Technology will host a reception in Luhr Hall (room 102) on Thursday, Nov. 12, from 2-4 p.m. for an opportunity for the community to congratulate Steve and enjoy some refreshments.
News by Topic
Tag Categories
News by Topic
Tag Categories