IT Maintenance Schedule for Dec. 2-4, 5-7
Dec. 2, 2015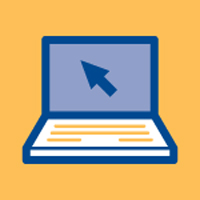 Information Technology has scheduled upcoming maintenance for the blog server (blogs.webster.edu) and server software upgrade and network switch additions.
Blog Server Maintenance, Dec. 2:
IT will perform maintenance on the Webster blog server (blogs.webster.edu) Dec. 2. As a result, blogs residing on this server will be unavailable from 10-11 p.m. CST. We apologize for any inconvenience this may cause.
 
Server Software Upgrade & Network Switch Additions, Dec. 3-4: IT will install new software on web servers and add new network switches, resulting in intermittent network/internet/systems availability between 11:30 p.m. CST on Thursday, Dec. 3, and 12:30 a.m. CST on Friday, Dec. 4, for all campus locations. Users may be unable to log onto systems such as CX, Faculty Academic Services, Student Academic Services, Connections and WorldClassRoom during this window.
IT Maintenance Window, Friday, Dec. 5–Sunday, Dec. 7:
An IT systems maintenance window is scheduled Friday, Dec. 5, at 10 p.m. through Sunday, Dec. 7 at 3 p.m. CST. During this window, expect intermittent access or extended unavailability of all systems as Information Technology upgrades and enhances Webster's information systems. Work to be completed includes:
CX (CARS) & CX Web: Updates will be installed for Student/Faculty, Financial Aid and Admissions on Friday, causing CX to be unavailable for up to 45 minutes between 7:30 p.m. and 11:30 p.m. The CX training database will be updated with data from the Production database, causing production to be unavailable Saturday night from 8-9 p.m. CDT.
News by Topic
Tag Categories
News by Topic
Tag Categories