Software Upgrade Scheduled, Brief Outages Expected Nov. 6
Nov. 3, 2015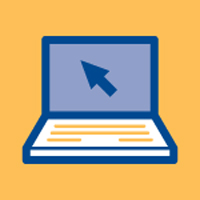 Information Technology will perform required maintenance on multiple network switches on Friday, Nov. 6, beginning at 12 a.m. Central Time.
Brief outages can be expected to a number of systems for about an hour (until 1 a.m. Central Time).
Systems impacted include Connections, Faculty Academic Services, Student Academic Services, all email servers, the Webster web site, and LDAP (could impact access to WorldClassRoom).
See below for a full list of impacted systems:
Connections

Email

Sympa

apps.webster.edu

webapps

wsapps

blogs.webster.edu
faculty.webster.edu

LDAP

JICS

labwebs

Math and Computer Science SQL Server

Hermes

Daedalus / Icarus / daedalusweb / icarusweb - Math and Computer Science Oracle database and Apex front end
olc.webster.edu
dataview.webster.edu - Survey Assessment
flashmedia.webster.edu / streamingmedia.webster.edu
Course Evaluations
shadowfire
acs.webster.edu
Icecast - KGLX radio streaming
pcs.webster.edu - just the web proxy portion of PCS
SFTP server for TerraDotta data feed
tags:  employee news, faculty, information technology, students, online learning, webster today,
News by Topic
Tag Categories
News by Topic
Tag Categories