Spring Software Request Deadline, Procedure
Oct. 14, 2015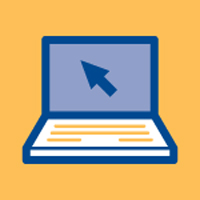 From Kenneth Freeman, Vice President and Chief Information Officer:
In order to manage a growing catalog of software titles, the University's IT organization will assess all new software requests based on a number of factors in coordination with the programs of each school.
These factors include: the product life cycle,  the vendor's support structure for the software, compatibility with Webster's PC/Mac platforms, the product's global roadmap, among other factors.
Additionally, with the migration of all University Microsoft-based computers from XP to Windows 7, IT will evaluate whether software will run on the 64-bit platform System Operation for Windows 7. This scenario holds true for the future upgrade of Apple computers to Mac OSX 10.9 as well.
The lab and multimedia classroom software request deadline for Spring 2016 is Monday, Nov. 16, 2015. Requests received after this deadline will not be installed by the start of Spring 2016 classes.
Please submit software requests to Media & Academic Technology Services (MATS) via email at mats@webster.edu. Faculty members are encouraged and asked to discuss any request for new or revised software with their program chair or department head before submitting it to MATS.
After receipt by MATS, all requests will be provided to program facilitators and department chairs to identify opportunities to support the curriculum, and for budget approval and planning. Please keep in mind that in all areas of the University, IT works to be as efficient as possible with the resources that are allocated to the organization. 
As always, IT will work with all requests to find potential alternatives if needed. We will work with the academic departments to evaluate requests, and test configurations and installations.
Requests to install software on individual faculty or staff computers for instructional or administrative purposes should be submitted via work order. Requests for software not yet licensed by the University will require additional time for approval, procurement and testing.
tags:  employee news, faculty, webster today, information technology,
News by Topic
Tag Categories
News by Topic
Tag Categories