In the News: Corrigan on environment, Alakoc on suicide bombers, Stimpfl in Colorado
Aug. 24, 2015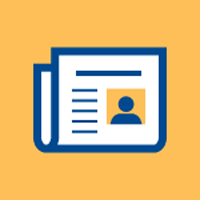 Recent news media coverage involving Webster University community members includes:
Corrigan Op/Ed on Missouri Environment, Coal
Ahead of his keynote at the event, "Make a Bigger Difference: Environmental Action for your Life, Your Community and Your House of Worship," at 7 p.m. Aug. 25 at The Ethical Society of St. Louis, Don Corrigan wrote an op/ed on the impact of carbon and coal on Missouri's environment and human health.
The op/ed was published in the St. Louis Post-Dispatch Aug. 21:
"This fall is a crucial time to act on climate change and for a healthier Missouri. The recent release of The Clean Power Plan by the U.S. Environmental Protection Agency and the coming release of the State Implementation Plan provide opportunities to address climate change, so that the health of Missouri residents and of the condition of our state natural resources are made a priority."
Corrigan is a professor of communications and journalism in the School of Communications. Visit stltoday for the full column.
Alakoç on Gender Differences in Suicide Bombers
Burcu Pinar Alakoc, assistant professor of international relations, College of Arts & Sciences, and an expert on political violence and terrorism, wrote about the gender differences in suicide bombers in a piece published in the Hurriyet Daily News of Turkey, where two female bombers recently attacked the U.S. consulate in Istanbul.
"Based on burgeoning academic research on female suicide bombers, women have distinct advantages for carrying out suicide missions mainly because of their gender."

[...]

"The better we comprehend the underlying motivations of female suicide bombers and the organizational strategies tailored to attract women, the more practical solutions we can produce to target the female face of terrorism."
Her insights were also picked up by Breitbart News.
Stimpfl Rehabs Areas Damaged in Colorado Fires
Joe Stimpfl, professor of religious studies, College of Arts & Sciences, was interviewed and photographed in the Carbon County Sun Advocate for his volunteer work rehabbing trails and campgrounds in the canyons of Colorado's Manti LaSal National Forest after wild fires devastated the area this year.
tags:  faculty, in the news,
News by Topic
Tag Categories
News by Topic
Tag Categories