Reflective Teaching Community 2015-16 Schedule
Aug. 26, 2015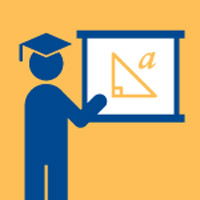 The 2015-16 Reflective Teaching Community (RTC), an open monthly discussion about teaching and learning, begins with its first meeting on Friday, Sept. 11, 2015. 
This year's RTC will focus on practices faculty members use to help students to be engaged lifelong learners by exploring four themes of student engagement—Motivation and Agency, Transactional Engagement, Institutional Support, and Transformation.
The Faculty Development Center invites all full- and part-time faculty members and academic partners across disciplines to be a part of this community. Monthly meetings are held on Fridays from 12-1 p.m. in the FDC Suite. Lunch is served. The 2015-16 RTC schedule is as follows:
Friday, September 11, 2015: Motivation and Agency: Developing Intrinsic Motivation, Self-Efficacy and Self-Regulation in Students
Friday, Oct. 9, 2015: Motivation and Agency: Inquiry-Based Learning
Friday, Nov. 6, 2015: Transactional Engagement: Promoting Autonomy
Friday, Dec. 4, 2015: Transactional Engagement: Understanding Student Alienation
Friday, Feb. 5, 2016: Institutional Support: Contributing to a Culture of Engagement
Friday, March 4, 2016: Transformation: Faculty Role in Holistic Student Development
Friday, April 1, 2016: Transformation: Learning for the Real World
To RSVP for the Sept. 11 meeting, or for more information and resources on these themes, contact Carolyn Brown, Faculty Development Coordinator, at (314) 246-7668 or at carolynbrown04@webster.edu.
News by Topic
Tag Categories
News by Topic
Tag Categories