Student Veterans Center Opening to Stream Live via Periscope
Oct. 14, 2015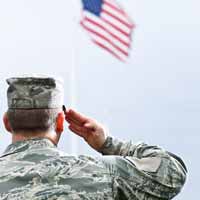 Webster University's Public Relations team in Global Marketing and Communications will experiment with Twitter's new Periscope app on Monday, Oct. 19.
Periscope is live streaming video mobile app that was purchased by Twitter in February of 2015. Periscope enables users to "go live" via a mobile device anytime and anywhere. The app allows users to become an "on the go" broadcasting station, streaming video and audio to any viewers who join the broadcast. The program also allows live commentary from viewers who are watching through Periscope.
 On Monday, the program will be used to live-stream the opening ceremony of the new student vet center ribbon cutting on the home campus as a way to allow students, faculty and staff on other campuses to be able to see what is happening on the home campus.
"We are always looking for ways to increase engagement among all of our campuses, and we see Periscope as an easy and convenient way to allow the worldwide community to virtually participate in Monday's ceremony," said Patrick Giblin, director of Public Relations for Webster University. "Being a new technology, we know not everything will go perfectly on our first try, so we welcome any thoughtful feedback about the broadcast so that we can evaluate the technology and determine if it would be appropriate to use for future events." 
To be able to see the live stream, first follow Webster University on Twitter (@WebsterU or at http://www.twitter.com/WebsterU), where a link to the Perscope broadcast will be automatically created once recording begins. The ceremony starts at 11:30 a.m. Central Time on Monday, Oct. 19. Anyone who wishes to leave live comments during the broadcast can download the Periscope app to their mobile device, create an account and then follow @WebsterU.
tags:  employee news, online learning, webster life, webster today, military,
News by Topic
Tag Categories
News by Topic
Tag Categories