Faculty Webinar: Communication Strategies to Support Student Success
Dec. 2, 2015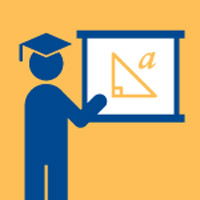 All faculty are invited to attend the upcoming webinar event "Communication Strategies to Support Student Success," on Dec. 10, 5:30 - 6:30 p.m. CST.
Please note that this session will focus on communications related to WorldClassRoom and online course delivery.
Join Kate Sprague, instructional designer and training specialist, in an interactive discussion focused on communication strategies that can increase student retention in the first two weeks of your course. In this session you will:
Think through your communication strategy, focusing on the first few weeks of the course when regular and personal communication matters most.
Learn how you can incorporate strategies to use in your own course, resulting in fewer "silent" students.
Share ideas for how to best use WorldClassRoom tools like announcements, discussions, conversations, conferences and discussions to serve your communication plan.
Discuss the value of substantive feedback and see examples of different approaches.
DATE: Thursday, Dec. 10
TIME: 5:30 - 6:30 p.m. CST
Registration is required for this event. You can register for the webinar here.
This session will be recorded for later viewing.
tags:  faculty, online learning, webster today,
News by Topic
Tag Categories
News by Topic
Tag Categories