Nov. 17 Faculty Webinar on Accommodating Students with Disabilities
Nov. 16, 2015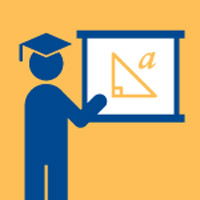 For Webster University faculty:
It is likely that at some time you have received a letter from the Academic Resource Center. This letter notifies you that a student in one of your classes is eligible for specific accommodations due to a documented disability. 
These accommodations can include additional time for tests and assignments, having access to assistive technology, taking tests in a distraction-free environment, etc. 
All Webster faculty are invited to join Writing Center coordinator Carolyn Brown and Assistive Technology coordinator Cindy Yamnitz for a webinar to learn how to work with these students and support their success. The webinar is Tuesday, Nov. 17, 5:30-6:30 p.m. CST.
This session will help you:
Learn more about the accommodation process and how a student becomes eligible to receive accommodations.
Find out when you can expect to receive notification and what steps you can take early in the term to build rapport and set expectations.
Understand the critical role faculty play in providing equal access while maintaining the fundamental aspects and academic rigor of the course.
Registration is required for this event. Register for the webinar here. 
tags:  academics, extended campus, academic resource center, faculty development center, online learning center, diversity and inclusion, faculty, online learning, webster today,
News by Topic
Tag Categories
News by Topic
Tag Categories