Faculty Invited to Test Drive at WebNet+ Prototype Event
Dec. 2, 2015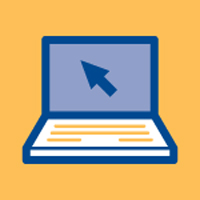 All faculty are invited to stop by the WebNet+ Prototype Event on Tuesday Dec. 8, 3-5:30 p.m. in Luhr Library.
Faculty will have the opportunity to test drive a variety of WebNet+ equipment kits and provide their feedback and insight on what they found to be most user-friendly and best able to support their course delivery. This feedback will be used to help create a strong support kit that will be used to deliver these courses across the Webster network.
Find more information on the WebNet+ pilot below. If you have any questions please feel free to contact Tyann Cherry at cherry@webster.edu.
About WebNet+
WebNet+: Webster Networked experience that assists faculty to deliver media rich, real-time learning experiences to students across geographic locations, linking learners via video live stream
WebNet+ has supported a variety of experiences. For example, Paaige Turner's Business Communications seminar linked cohorts of students in Geneva and Leiden to a cohort at the Webster Groves location while also including a cohort of students logged in from their homes. Students engaged in discussion, collaborated on team projects and worked in online collaboration spaces in teams to produce communications based on case study scenarios.
This new modality creates opportunities for both students and faculty to connect and develop relevant skills in a media rich learning environment. WebNet+:
opens up a new delivery method for programs to connect with students at geographically disparate locations in real time
can be utilized to make connections across campus locations, providing a new way to connect Webster's global network of learners
provides a convenient option that increases access to our classroom and online offerings
gives student the opportunity to develop skills they will need to be able to effectively communicate in a networked world
increases course enrollments to create more robust learning environments and make better use of tuition dollars
In Fall I 2015 Webster University launched a pilot program to create a scalable structure that allows for delivery of WebNet+ courses. Since Fall I the pilot program has:
delivered 17 courses across 28 locations
developed and delivered a WebNet+ Workshop to support early adopters teaching via this format
will conduct a prototype simulation on Dec 8 to gather faculty feedback to create a strong package that supports this delivery moving forward.
created a feedback survey to collect student input related to delivery, used to make improvements moving forward
If you are interested in learning more please contact: Tyann Cherry, 314.246.7885, cherry@webster.edu. Stop by the WebNet+ prototype stations on Tuesday, Dec. 8, in the Luhr Library, 3-5:30 p.m. and provide your feedback to help create a strong support kit that will be used to deliver these courses across the Webster network.
You might also consider attending (face-to-face or virtually) our upcoming WebNet+ Workshop, developed to support faculty teaching via this modality. This workshop will take place on Dec. 17, 6:30- 8:30 p.m. If you are interested in attending please email Tyann Cherry at cherry@webster.edu for more details. 
tags:  faculty, online learning, faculty development center, webster today,
News by Topic
Tag Categories
News by Topic
Tag Categories