ACE 'Faculty Engagement in Prior Learning,' Portfolio Assessment Webinars for Faculty and Staff
Jun. 7, 2016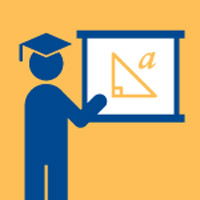 Webster University faculty and staff are invited to the American Council on Education (ACE) webinar, "Being Intentional About Faculty Engagement When Creating Credit for Prior Learning Programs and Administering Portfolios," Wednesday, June 15, at 1-3 pm in the Library Conference Room.
The webinar continues a discussion on offering online versions of the EDUC 1000 portfolio preparation course in both Fall 1 and Fall 2 terms, as well as training a cadre of faculty to assess student work.

Please RSVP to: kleinman@webster.edu. 
June 23: Portfolio Assessment Webinar Offered if Enough Interest
An additional webinar, "Portfolio Assessment: A Preview for Assessing Student Portfolios for College Credit," will be offered Thursday, June 23, from 2 to 3 p.m., if we have enough interest.
This webinar is presented by Chari Leader Kelley, Ph.D., senior fellow, Council for Adult and Experiential Learning. Kelley's presentation will be based on her new book, "Assessing Student Portfolios for College Credit: Everything you need to know to ensure academic integrity in portfolio assessment."
Please RSVP to: writing askfdc@webster.edu.
tags:  academics, employee news, faculty, webster today,
News by Topic
Tag Categories
News by Topic
Tag Categories