Hahn Named Vice President for Alumni and Development at Milliken University
Dec. 8, 2016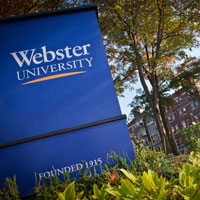 Webster University Vice President for Advancement Charles Hahn has been named to the position of Vice President for Alumni and Development at Millikin University in Decatur, Illinois. His new role will begin in February of 2017. Hahn joined Webster University in June of 2014 and served on the administrative council, while working closely with the president, provost and the board of trustees. 
"When Charlie joined this team, he brought tremendous professional experience that helped us transform a traditional alumni and development unit into a strong performing advancement team," said President Elizabeth (Beth) J. Stroble. "As a result, donor pledges and commitments have increased, private support for endowed faculty and student scholarships is significantly larger, major foundations are funding strategic academic priorities, and the trend line for internationally based philanthropy is positive. I wish Charlie continued success in this next phase of his career and thank him for the capacity he has helped Webster build."
"Charlie has moved our Advancement team forward in ways that perhaps many in the University community have not yet fully grasped. His work with us should be celebrated," said Julian Schuster, Webster University's provost, senior vice president and chief operating officer. "Webster is truly a student-centered community and Charlie grasped that by focusing more attention on student scholarships. Many may not realize that we are now supporting students with five times as much scholarship funding as when I came to this University and that is the result of the hard work of the Advancement team and Charlie.  With that record, I know Charlie will certainly succeed with his new assignment and we wish him well."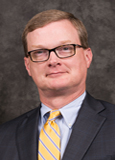 "The past two and half years at Webster have been a privilege to be part of this community. I hope that the community thinks I did a good job in helping to tell the Webster story," Hahn said. "President Stroble was behind a lot of the larger gifts and without her strong support none of this would have happened. Also, there were a lot of colleagues in Advancement and across the faculty and across the University's network that made this possible. I just helped these various teams with achieving results."
Hahn was responsible for reorganizing the Advancement staff and streamlining operations, while showing significant results. Hahn and his team in Advancement greatly expanded scholarships for students.
Last year, the total of donor funded annual and endowed scholarships was $847,000. For this academic year, that number has soared to $1.2 million, a 40 percent increase and the highest annual total for student scholarships ever at the University. Hahn also guided endowed scholarship fundraising connected to the University's Centennial Celebration, raising $1.2 million for the newly created Webster University Next Century Leaders Scholarship Fund in 2015-2016, the largest initial donation to an endowed scholarship fund in the University's history.
Also, Hahn and his team worked to improve commitments to gift-giving to the University: in his first year, commitments stood at $3 million and during the 2015-2016 fiscal year those commitments had improved to $7.1 million. Under Hahn's leadership, external grant funding improved at the University and stands at $2.2 million this academic year, an increase of $1.7 million during Hahn's service to the University community.
Under his guidance, the university's annual fundraising gala and giving societies were transformed. The Daniel Webster Society was retired as a fundraising organization and the 1915 Society and the Webster Society were created. Hahn and his team also started an electronic alumni magazine, called Webster Glimpse (websterglimpse.com). Hahn was also responsible for connecting alumni to the University in stronger ways that will allow for an improved culture of gift giving to the University in the future.
Hahn will be with Webster University through the end of January.
tags:  alumni, employee news, advancement, home page, scholarships, webster today,
News by Topic
Tag Categories
News by Topic
Tag Categories