Undergraduate Advising Candidate Interviews Nov. 29-30
Nov. 22, 2016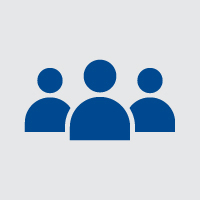 The Academic Advising Center invites interested faculty and staff to join us in interviewing our three finalists for the open position off Senior Advisor on the Undergraduate Team at community sessions on Tuesday and Wednesday, Nov. 29-30.
The candidates and meeting times are: 
Craig Skinner: Tuesday, Nov. 29, 10 a.m.
Marcie Schumert: Wednesday, Nov. 30, 10:30 a.m.
Summer Mattina: Wednesday, Nov. 30, 2:30 p.m.
All sessions are in East Academic Building Room 392.
Please contact advising@webster.edu and/or Kim Kleinman (kleinman@webster.edu) for materials from the candidates and the job description. Copies will be available at the sessions.
We want to add an experienced colleague who can:
advise incoming, undecided, and online students in Management and General Studies;

support faculty and staff advisors throughout the system directly and through developing online tools;

lead the office both internally and by collaborating with our broader community of stakeholders; and

use data and technology to build more robust processes and more informed decision making.
Please join us, as your contributions as part of "our broader community of stakeholders" will be very helpful.
tags:  employee news, faculty, academic advising, webster today,
News by Topic
Tag Categories
News by Topic
Tag Categories