Global Advising and Retention Software Demos in November
Oct. 11, 2016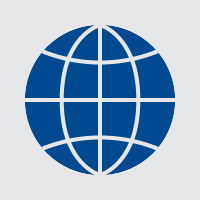 Webster University will host three vendors on campus to review potential student case management systems. Please mark your calendars to virtually attend the demonstrations from 10 a.m. – 12 p.m. (CST) on Nov. 10, 17 and 18, 2016.
Throughout the 2015-2016 academic year, Eric Rothenbuhler, dean of the School of Communications, led two groups as part of Theme 2, A Global, Student-Centered Experience, of the strategic plan. The two groups, the undergraduate and graduate retention task forces, recommended the identification of a software program to enhance the student experience leading to improved retention and graduate rates. 
The vendor presentations to the global network will allow the University to identify a product that could best holistically document our engagements with students, allow for shared advising notes, provide a new at-risk referral system and provide predictive data analytics to more proactively serve and assist our students.
After reviewing many possible software solutions, Copley, Education Advisory Board (EAB) and Starfish have been invited to present their products to the global campus community.
Demo Dates, Feedback Survey: Nov. 10, 17, 18
Detailed information and instructions for logging into the WebEx event will be sent out prior to each event with recordings being made available shortly after the meetings for our colleagues who are unable to attend the live WebEx meetings.
UPDATE: Please see this landing page for detailed information on attending each of the demonstrations and note that there are three demos (general demo, degree planner, predictive analytics) from each.
After viewing the demo, the feedback survey can be accessed here.
Please note seating in the demonstration room is by invitation only due to limited space.
tags:  academics, employee news, faculty, strategic plan, global impact, extended campus, global, webster today,
News by Topic
Tag Categories
News by Topic
Tag Categories