Professor Rosen Receives National Teaching Award
Feb. 15, 2016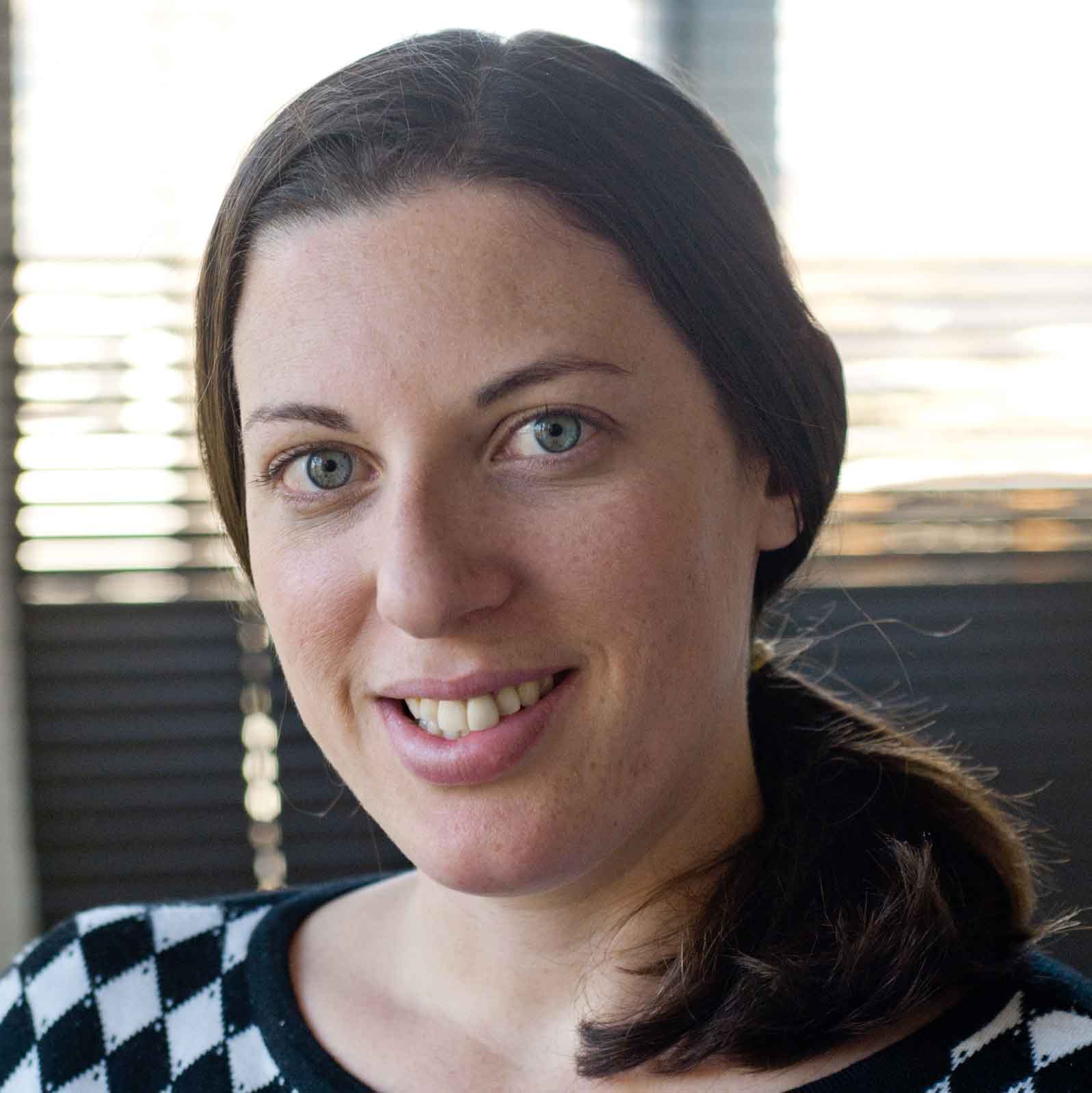 ST. LOUIS – International Relations Associate Professor Amanda Rosen is the recipient of this year's CQ Press Award for Teaching Innovation by the American Political Science Association (APSA), it was announced this weekend. The award honors political scientists who develop new and effective ways to teach their subject.
Rosen was selected for being at the forefront of academic literature and for her ground-breaking use of games and simulations in the classroom to teach a wide range of subjects, a release from the APSA says. She was recognized during the APSA's 13th annual Teaching and Learning Conference, which was held in Portland, Oregon this past weekend.
"It is truly an honor to be recognized by my peers for doing something that I truly love," Rosen said. "I am always looking for new ways to engage students and to find new pedagogical tools that help them understand how the actions and policies of political actors all over the world have a direct impact on their lives."
According to the APSA, Rosen is well known for creating games, exercises, and simulations that engage students and help them learn challenging material. One such exercise by Rosen – the "Best Breakfast in Town" project – was designed to introduce students to how to use research methods to explore real-world questions and problems.
As Rosen told "Webster Today" in 2012, the "Best Breakfast in Town" project began when she saw a sign in a local restaurant that proclaimed it had the "best breakfast in town" without any references to how it was determined the restaurant deserved such accolades. After discussing the issue with her students, the class researched existing literature to determine how other "best of" awards were determined. The students then set out to design a rigorous project to find their own answer, grappling with questions such as what makes a meal a "breakfast" and what geographical area would be surveyed. That led to an actual survey of restaurants in the Webster Groves area that served meals that met the project's definition of "breakfast."
The project allowed the students to experience first-hand the planning and thought processes that go into any well-planned research, Rosen said at the time. The project was so innovative that Rosen presented the project to a previous ASPA conference and has blogged about it on the Active Learning in Political Science blog, which she founded and serves as a contributing editor. More recently, the project is part of a co-authored paper that she discussed during this weekend's Teaching and Learning Conference.
Besides being an associate professor of Politics and International Relations, Rosen is a fellow in Webster University's Institute for Human Rights and Humanitarian Studies, and the head of International Programs in International Relations, overseeing the Global MA in International Relations. Her research interests focus on climate change policymaking and its security and human rights implications. She also conducts extensive research into the design and execution of simulations and games in the political science classroom.
Rosen has published her work in the "Journal of Politics & Policy, International Studies Perspectives,"and the "Journal of Political Science Education" and has presented at a variety of conferences domestically and internationally. She teaches a variety of courses at Webster, including introductory courses in American Politics and International Relations, research methods at the undergraduate and graduate level; interdisciplinary courses on international poverty and hunger and the use of films, fiction, and games to teach social sciences; and upper-level and graduate courses in environmental and energy security issues and American political behavior.
With its home campus in St. Louis, Missouri, USA, Webster University (www.webster.edu) comprises an action-oriented global network of faculty, staff, students and alumni who forge powerful bonds with each other and with their communities around the globe. Founded in 1915, Webster is a private non-profit university with more than 17,000 students studying at campus locations in North America, Europe, Asia and Africa and in a robust learning environment online. The university is committed to delivering high-quality learning experiences that transform students for global citizenship and individual excellence.
tags:  academics, college of arts and sciences, employee news, faculty, home page, president, provost, webster today,
News by Topic
Tag Categories
News by Topic
Tag Categories