Brutschin on energy policy, Turner in China, Hanssen in England, Hulsizer and Woolf on hate, Dixon on employers
Aug. 5, 2016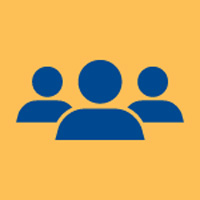 Recent professional news and achievements involving Webster University community members includes:
Vienna's Brutschin Publishes in Energy Policy Journal
Webster Vienna international relations faculty member Elina Brutschin and Heidelberg University's Andreas Fleig published their article, "Innovation in the energy sector -- The role of fossil fuels and developing economies," in the peer-reviewed journal Energy Policy, which is considered one of the top journals in the field.
The study is among the first attempts to include data on non-OECD members in a quantitative analysis of innovation efforts in the energy sector.
Fleig was a visiting scholar at Webster Vienna in Spring II 2015. Brutschin recently presented their collaboration at the International Studies Association (ISA) conference in Ljubljana, Slovenia. 
Read more at Webster Vienna.
Turner in China on Media and Governance in the Globalization Age 
School of Communications associate dean Paaige Turner participated in and presented at the Communication, Media, and Governance in the Age of Globalization conference this summer in Beijing, China. The National Communication Association (NCA) and the Communication University of China (CUC) co-sponsored the international conference. 
Turner chaired the panel "Strategic Communication in the Global Age: Social Media and Public Relations." She chaired and presented the workshop, "Emerging Communication Pedagogies in the Age of Globalization."  
While at the conference, she also met with members of the pedagogy sub-committee, which she co-chairs for the NCA Task Force on International Communication.
Read more at the School of Communications.
Hulsizer, Woolf in Denver on Online Hate and Political Extremism 
Michael Hulsizer and Linda Woolf, faculty members in the Department of Psychology, are in Denver this week presenting their research, "Online Hate and Political Extremism" at the Annual American Psychological Association Convention.
Hanssen in England, India on Brecht
Paula Hanssen, associate professor of German and chair of International Languages & Cultures, presented at the International Brecht Society Symposium in Oxford, England, on June 26. Her 'Recycling Brecht' presentation discussed playwright Bertolt Brecht's use of translations and his sources. Also this summer, she conducted the business meeting of the International Brecht Society and moderated a session on Brecht in India.
Dixon at Midwest Conference for Colleges and Employers
Trezette Dixon, assistant director of Employer Relations in the Career Planning & Development Center, presented "One and Done: Tips for Successful & Budget Friendly Employer Tours," at the annual Midwest Association of Colleges and Employers Conference. 
The theme for this year's conference, held July 27-29 in St. Louis, was "Expanding Our Field of Vision." It attracted nearly 300 college career services and recruiting professionals from 12 states in the Midwest. The Midwest ACE annual conference is the region's premier professional development and networking event.
tags:  employee news, faculty, school of communications, college of arts and sciences, vienna, international relations, career planning and development center, webster today,
News by Topic
Tag Categories
News by Topic
Tag Categories