Around Webster: Rosenblum on Nazi law; Jolly on China; Wiggins on gamification, Russia-Ukraine; Zera film
Mar. 18, 2016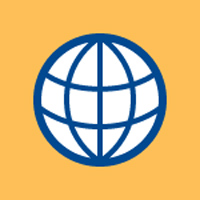 Recent professional news and recognition for Webster University community members includes:
Rosenblum on Nazi Law, Nuremberg
Warren Rosenblum's review essay on The Law in Nazi Germany: Ideology, Opportunism, and the Perversion of Justice, edited by Alan E. Steinweis and Robert D. Rachlin and Reassessing the Nuremberg Military Tribunals: Transitional Justice, Trial Narratives, and Historiography, edited by Kim C. Priemel and Alexa Stiller, was published in the March 2016 edition of the Journal of Modern History. 
"It is disconcerting (and a little ominous) when the editors of a work on law in Nazi Germany declare that "legal history has been out of fashion … on both sides of the Atlantic for several decades," the review begins. Rosenblum, an expert who has published on the history of genocide, is chair of History, Politics, and International Relations in Webster's College of Arts & Sciences. 
Jolly on Challenges for R&D Centers in China
Dominique Jolly, chair of George Herbert Walker School of Business & Technology programs at Webster University Geneva, co-authored an article with Francesco Masetti-Placci, head of Hanova International School in Xian (China), on the challenges facing R&D centers in China. 
The article, "The Winding path for foreign companies: building R&D centers in China," was published in The Journal of Business Strategy (volume 37, number 2, 2016). The paper is based on the results of the research conducted in China by Jolly in more than 50 R&D centers of non-Chinese multi-national corporations and Masetti-Placci's experience as vice-president of technology at Alcatel-Lucent in Asia-Pacific.  
Read more about their article at Webster Geneva.
Wiggins on Gaming in Higher Education, Social Media in Russia-Ukraine Conflict
Bradley Wiggins, associate professor and head of Media Communications at Webster Vienna, recently published two articles stemming from his research in participatory digital culture and digital games/simulations. 
"An Overview and Study on the Use of Games, Simulations, and Gamification in Higher Education" was published in the International Journal of Game-Based Learning. 
In it, Wiggins examines the use of both game-based learning (GBL) and gamification in tertiary education, specifically on the use of games and/or simulations as well as familiarity with gamification strategies by communication faculty. Research questions concentrate on the rate, frequency, and usage of digital and non-digital games and/or simulations in communication courses, as well as instructor familiarity with gamification. 
"Crimea River: Directionality in Memes from the Russia-Ukraine Conflict," was published in the International Journal of Communication. After the Russia–Ukraine conflict of 2014 sparked political upheaval, military action, and the emergence of Internet memes as a forum for discursive critique among netizens of the affected countries, a qualitative content analysis was conducted of Internet memes posted to the RuNet Memes Twitter account in 2014 and revealed a preponderance of memes that fell into one of two categories: directionally Russian or directionally Ukrainian. Directionality as a thematic category is a novel methodological approach in memes research.
Alumna Caitlin Zera's Film Airs on KNLC March 19
A documentary film by Webster alumna Caitlin Zera, "From the Pipeline: A Journey Along the Flanagan South," will air on "Green Time TV" on KNLC (Channel 24) in the St. Louis area at 12 p.m. on Saturday, March 19. The documentary captures images and stories along the route of Missouri's arm of the Flanagan South tar sands pipeline. 
Filming along the pipeline began in March 2014. The pipeline became operational in mid-2014 after the film was completed. From the Pipeline was first screened at the St. Louis Filmmakers' Showcase in 2014. It screened as part of the Franciscan Sisters EcoJustice film series.  
tags:  academics, college of arts and sciences, faculty, history politics and international relations, sustainability, school of business and technology, school of communications, webster today,
News by Topic
Tag Categories
News by Topic
Tag Categories