Antonakakis Economics Cited, Miller-Struttman Research on Bees, Barrett's Dorothy Day Photo in NYC
Nov. 30, 2016
Recent professional news and achievements involving Webster University community members includes:
Miller-Struttmann in Puerto Rico, Published in Ecosphere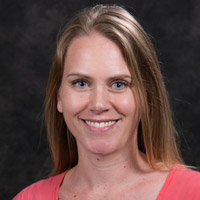 Nicole Miller-Struttmann, the Laurance L. Browning Jr. Assistant Professor of Biology in Webster's College of Arts & Sciences, was invited to give a seminar on her research at the University of Puerto Rico at Río Piedras in October.
She spoke about her current work on acoustic monitoring of bees, which is non-invasive method for tracking bee populations. 
In November, she also co-authored a paper on plant-fungal partnerships in Missouri glades, which are rocky grasslands native to the Ozark region. 
Barrett Photo of Dorothy Day in NYC History Exhibit
The Museum of the City of New York has acquired one of Bill Barrett's photographs for its new exhibit "New York At Its Core: 400 Years of NYC History." Plans are for the exhibit will be on view for at least the next 10 years.
Barrett is professor of Electronic & Photographic Media and coordinator of the BA Photography program in Webster's School of Communications. The photograph selected for the exhibit is of journalist and social activist Dorothy Day, founder of the Catholic Worker movement, who is also believed to have spoken at Webster during the 1960s.
As Barrett explained this fall when a different photo from the era, of Mother Theresa, was selected for a Vatican exhibit, at the time Barrett was involved at the New York Catholic Worker, which was co-founded by Day.
Antonakakis, Highly Cited Economics Researcher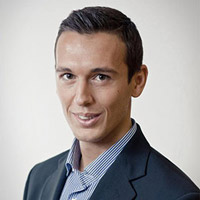 Nikolaos Antonakakis, associate professor of economics at Webster Vienna, has been named by Thomson Reuters among the top 1 percent of highly cited economics researchers worldwide in 2016.
The recognition means his work has been identified as among the most valuable and significant in the field according to Thomson Reuters' "Essential Science Indicators" measurements.
tags:  academics, faculty, school of communications, college of arts and sciences, vienna, photographic media, biological sciences, webster today,
News by Topic
Tag Categories
News by Topic
Tag Categories