Around Webster: Eskerod in project management journal, Cuille on Hebdo, Rosenblum on Justitia, Kilgallon at NCAA
Feb. 8, 2016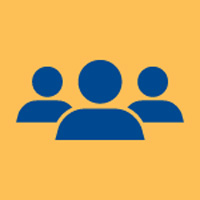 Recent professional achievements and honors for Webster University community members include:
Vienna's Eskerod in Project Management Journal
Pernille Eskerod, professor in the Department of Business and Management at Webster Vienna, is the lead author of two articles in Project Stakeholder Management, a special issue of the international Project Management Journal.
The issue was published with Eskerod of Webster, Martina Huemann of Vienna University of Economics and Business, and Grant Savage of the University of Alabama - Birmingham as guest editors.
Read more about the publication at Webster Vienna.
Cuillé to Speak on Charlie Hebdo and the French Republic in Arizona 
Lionel Cuillé, Jane and Bruce Robert Chair in French and Francophone Studies, was invited to speak in the University of Arizona College of Humanities' "Human Rights, Borders, and Barriers" series, where he will deliver a talk, "The Frontier of the French Republic: The Charlie Hebdo Affair," on Feb. 22.
Learn more at the HRBB event schedule.
Kilgallon Named to NCAA D-III Committee 
Scott Kilgallon, director of Athletics, has been named to the NCAA Division III Convention-Planning Subcommittee. The appointment is a three-year term effective immediately.
The purpose of the NCAA III Convention-Planning Subcommittee is to suggest Division III Educational Session topics, develop programming for the Issues Forum, and reviewing and provide feedback on all other NCAA III Convention Sessions.
Learn more in this Webster University Athletics story.
Rosenblum in InterDisciplines Journal of History and Sociology
Warren Rosenblum, professor of History, Politics, and International Relations in the College of Arts & Sciences, has an article, "Serene Justitia and the Passions of the Public Sphere," in the current issue of InterDisciplines Journal of History and Sociology.
"The image of justice as the triumph of reason over emotion legitimized state power in nineteenth century Germany. The allegorical figure of a serene and blindfolded Justitia embodied a promise of rationality and fairness for all citizens, regardless of politics, class, race or religion. After the turn of the century, however, there was growing dissatisfaction with this ideal of blind and dispassionate justice. A crisis of trust in justice climaxed in the Weimar Republic, when various "scandals" undermined the façade of legal reason and validated a new politics of emotion. This essay looks at two justice affairs, both from the city of Magdeburg, which marked a turning-point in left-liberal attitudes toward justice." 
tags:  college of arts and sciences, faculty, international relations, french, global, vienna, athletics, school of business and technology, webster today,
News by Topic
Tag Categories
News by Topic
Tag Categories