Around Webster: Turner heads OSCLG, Ali on OPEC, McGrath at IIE, McElwee and Cosic films at SLIFF
Nov. 4, 2016
Recent professional news and achievements by Webster University community members includes:
Turner to Lead Org. on Communication, Gender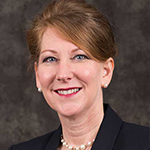 Paaige Turner, associate dean of the School of Communications, has been chosen to lead the Organization for the Study of Communication, Language & Gender (OSCLG).
Her leadership role will include serving for two years as president-elect, when she will then serve as president for two years. Finally, she will serve two years as past-president.
Read more on her appointment in School of Communications news.
Vienna's Ali Talks OPEC at Global Oil Conference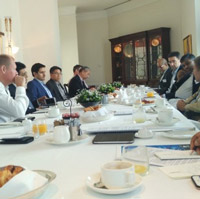 Mehdi Ali, adjunct faculty member in the Business and Management Department at Webster Vienna, where he teaches finance and economics, participated at an Oct. 27-28 international conference for senior executives of the global oil industry players such as BP, Shell, Chevron, ConocoPhillips and Aramco in Singapore. 
In his presentation, "OPEC and its Role in the Current and Future Oil Market," Ali stressed that 2016 is a turning point in OPEC as low oil prices decimated the financial situations of its members and the emergence of oil shale companies as major competitors if oil prices recover. 
He cited several factors forecasting a continuation of oil glut in the market and low oil prices for some time to come. 
Read more at Webster Vienna.
McGrath Presents on Generation Study Abroad at IIE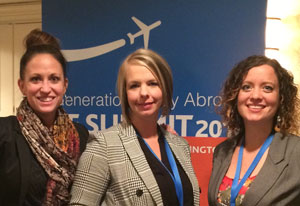 At the IIE Summit on Generation on Study Abroad last week, Kim McGrath presented "Same Team, Different Strategy: Faculty and Staff Collaborations to Increase Student Mobility" along with two fellow panelists. 
The summit brought education, government and business leaders and journalists together for action-oriented discussion on making international experience a key part of a 21st Century education. 
Sessions provided the opportunity to network and innovate in order to increase and diversify study abroad participation. McGrath, who is director of the Webster International Network of Schools, presented alongside Christie King from Baldwin Wallace University and Autumn Beechler Stebing from Case Western Reserve University. 
Webster University pledged to double the number of study abroad students by 2020 when it joined the Generation Study Abroad initiative last October.
For more on Generation Study Abroad, visit www.iie.org/Programs/Generation-Study-Abroad.
McElwee, Cosic Films in SLIFF; Cosic also in Argentina, France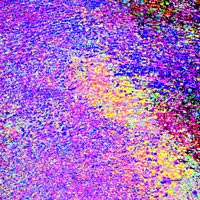 Zlatko Cosic, video artist and adjunct faculty member in the Electronic and Photographic Media Department of Webster's School of Communications, will have his video, "A Murmuration" screen the St. Louis International Film Festival this weekend.
Look for it at Tivoli Theater on Nov. 5 at 8:30 p.m.
Also at the festival, Van McElwee, professor in Electronic and Photographic Media, will premier "Solutions to an Unknown Problems," a program of eight new and recent experimental videos, Sunday at 4 p.m. in Webster's Winifred Moore Auditorium.
Separately, Cosic's films "Urban Green"  and "Only The Chimney Stays" will screen in Argentina as part of VideoBardo, International Videopoetry Festival, and "Urban Green" will also screen in France:
ONLY THE CHIMNEY STAYS: VideoBardo, Biblioteca Nacional, Buenos Aires, Argentina, November 11, 2016. 
URBAN GREEN: VideoBardo, La Paternal Espacio Proyecto, Buenos Aires, Argentina, Nov. 12 and Instants Vidéo Numériques et Poétiques, Friche la Belle de Mai, Marseille, France, Nov. 10-12, 2016
tags:  academics, employee news, faculty, global, school of business and technology, school of communications, webster today,
News by Topic
Tag Categories
News by Topic
Tag Categories