New Video in the Assessment Guide for Webster University
Feb. 1, 2016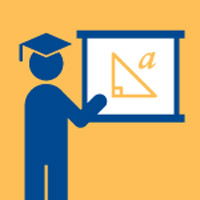 "How to Moderate a Focus Group for Educators" is a new video in the Assessment Guide for Webster University which is housed in Canvas. 
The video can be found under the section, Indirect Measures.  It demonstrates the differences between instructing students and moderating a focus group with students. It was produced as a collaborative effort between Aaron AuBuchon's video production class and Julie Weissman in the Office of Institutional Effectiveness. 
Those who wish to access the Assessment Guide should email Weissman at julieweissman22@webster.edu. 
tags:  faculty, webster today, faculty development center, institutional effectiveness,
News by Topic
Tag Categories
News by Topic
Tag Categories