Save the Date: 2017 Benefits Open Enrollment Nov. 1-15
Oct. 20, 2016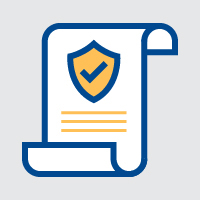 This year's enrollment period is Nov. 1-15. Benefits-eligible employees will need to make an active election to update any benefits or to continue their Flexible Spending Account or Health Savings Account contributions. Benefit-eligible employees will be receiving their detailed packet of information at your home address this week of Oct. 17. Take time to look through the materials and plan to attend one of the information meetings starting Oct. 26.
Information and "Deep Dive" Meetings
These meetings are available on-site and remote via WebEx at https://websteru.webex.com/websteru (password: 2017Benefits). Search "benefits" in Meeting Center. Mozilla Firefox browser preferred. Information meetings provide a broad overview of the upcoming changes and general benefits information. The "Deep Dive" meetings provide more in-depth insight into the specific area indicated, such as medical, life & disability or wellness.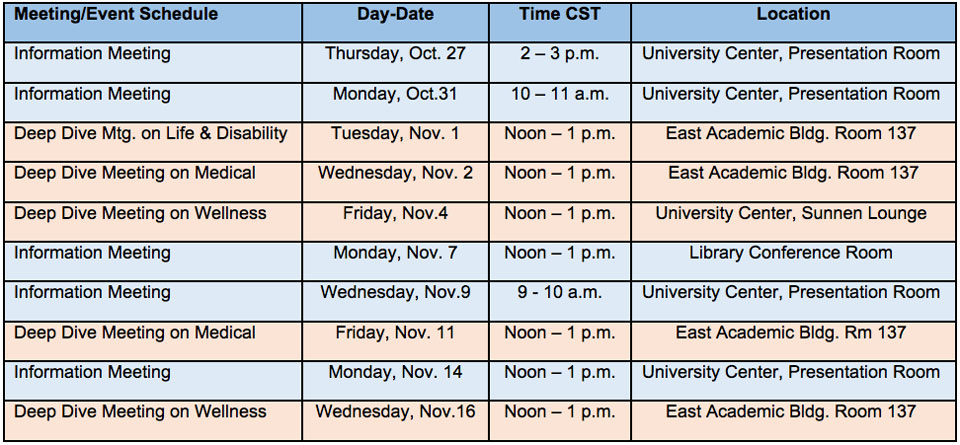 Benefits Fair
The Annual Benefits Fair will be held on-site on Thursday, Nov. 3 from 11:30 a.m. – 1:30 p.m. in Sunnen Lounge. All insurance carriers will be available to respond to your questions, along with Human Resources and Webster Wellness. There will also be giveaways and prizes.
Benefit Open Hours
Benefits support is available in Human Resources, Loretto Hall, room 32, by calling (800) 981-9806 or contacting benefits@webster.edu. Open Hours are listed below. Beginning Nov. 1, there will be laptops available for support in enrolling online.
Wednesday, Oct. 26, from 11 a.m. – 1 p.m.
Friday, Oct. 28, from 9-11 a.m.
Tuesday, Nov. 1, from 9-11 a.m. and 2-4 p.m.
Wednesday, Nov. 2, from 9-11 a.m.
Friday, Nov. 4, from 2-4 p.m.
Monday, Nov. 7, from 9-11 a.m.
Thursday, Nov. 10, from 2-4 p.m.
Friday, Nov. 11, from 10 a.m. – 2 p.m.
Monday, Nov. 14, from 8:30 a.m. – 4:30 p.m.
Tuesday, Nov. 15, from 8:30 a.m. – 4:30 p.m.
All times above are Central Time. Daylight Savings Time ends Nov. 6. Look for on-going updates through Webster Today, your email account, or the Human Resources page on our website.
Be sure to look for ongoing updates published in Webster Today, via email or included on the Human Resources section of webster.edu. Email any questions concerning open enrollment to benefits@webster.edu.
tags:  employee news, webster today, human resources,
News by Topic
Tag Categories
News by Topic
Tag Categories