IT Updates: Upgrades to Cherwell Portal; Calendars on Connections
Jul. 28, 2016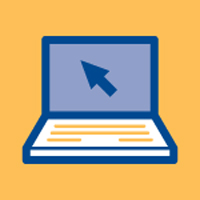 On July 28, Information Technology upgraded the Cherwell Customer Portal to a newer version.
While basic functionality remains the same, users may notice a few subtle changes to the interface as well as the process to add comments to a work order you submitted.
Please refer to the IT web pages on Creating a Work Order and Checking Work Order Status for updated portal instructions.
Do You Use Calendars on Connections?
Separately, this fall Webster  is transitioning the Connections portal to a new software. The new platform will enable Webster to provide easier access to essential online services and highlight key information that is useful to the University community.
Part of the new platform is a change to personal and shared calendars. If you are currently using a personal or shared calendar in Connections, please notify IT via email (it@webster.edu) by Aug. 15.
News by Topic
Tag Categories
News by Topic
Tag Categories