Faculty: CRF materials due Oct. 24
Oct. 17, 2016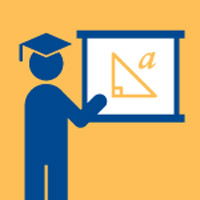 As a reminder, the complete portfolio (including both the petitioner's materials and the department's materials) is due to the Committee to Review Faculty on the Monday after Fall Break. For 2016-17, the due date is Monday, Oct. 24.
The complete portfolio should be delivered to:
Committee to Review Faculty
c/o Rich Dippel, associate professor
GHW School of Business & Technology
Webster University
East Academic Building, Room 349
545 Garden Avenue
St. Louis, Missouri 63119
Please note that if Rich is not in his office, all materials should be delivered to either Catie Deckman or Tim Davis, who are located on the third floor of the EAB.
Submitted by Rich Dippel and Joe Schuster, 2016-17 co-chairs for the Committee to Review Faculty
tags:  employee news, faculty, webster today,
News by Topic
Tag Categories
News by Topic
Tag Categories