New Assistant Directors at Andrews AFB, Hunter Army Air Field
Jul. 14, 2016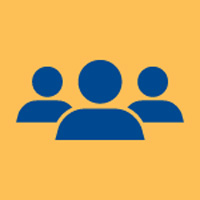 The Office of Academic Affairs welcomes two new assistant directors to the University's extended campus network. They will be the primary points of contact for their respective campuses.
Andrews Air Force Base, Maryland 
Bobbie Ridley was appointed assistant director at the Andrews Air Force Base campus location in Maryland on June 23. She has been an adjunct instructor for Webster since 2012.
She also has extensive experience in academic advising, recruitment, curriculum development, and human resources development. She holds a master of science in human resource development and an advanced professional certificate in administration and supervision, both from Towson University.
Hunter Army Airfield, Georgia 
James Wright joined Webster on July 5 as the assistant director at the Hunter Army Airfield campus location in Georgia. An Army veteran, he has worked in previous positions to provide support services to veterans in need of assistance.
Before joining Webster, he was a workforce development specialist, designing and directing training programs  for veterans, migrant and seasonal farmworkers. He holds a master of science in business administration and a bachelor of science in business management. He is also a certified software specialist.
tags:  employee news, military, andrews afb, hunter army airfield, extended campus, webster today,
News by Topic
Tag Categories
News by Topic
Tag Categories