Important Staff Pay Info for Hurricane-Related Campus Closings
Oct. 6, 2016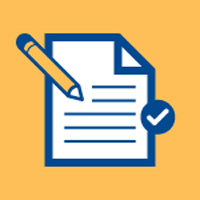 For Campus Closings and Staff Pay thru Sunday, Oct. 9, 2016
A number of Webster University campus locations in Florida, South Carolina and Georgia have closed as a result of hurricane Matthew and evacuation directives. 
Staff at those locations will be paid for time during the official campus closure for which they were originally scheduled to work.  Employees who were on vacation, sick, or leave should record their time accordingly. 
Time off for other hourly employees should be coded as "CLOSURE" in E-time.  (For example, if your campus closed at noon on Wednesday, you would enter Time Worked for the morning hours you worked and then Closure for hours you were scheduled to work after 12 noon that day.)  Remember, time records for this period must be approved by 10 a.m. on Monday, Oct. 10.
Please keep in mind that exempt/salaried employees will be paid regardless. Our key focus should be on our hourly employees, who are at risk of not receiving their full pay if their time is not recorded.
If Unable to Access ADP
If you are unable to access ADP to record your time please send an email directly to gcrutchfield41@webster.edu detailing the hours missed or just by simply stating the standard hours an employee should be paid for. If you don't have access to ADP or email please call Gerald Crutchfield direct at (314) 246-7944.
If your call is missed please leave a phone number and a detailed message including the name of employee that is impacted and their standard hours. These steps will ensure that the hourly employees will be paid correctly.

We will continue to assess this situation for campus locations that are required to remain closed due to weather conditions beyond Sunday, Oct. 9, 2016.
tags:  employee news, human resources, extended campus,
News by Topic
Tag Categories
News by Topic
Tag Categories