Webinar March. 24: Developing Principles for Good Practice in the Online Classroom
Mar. 17, 2016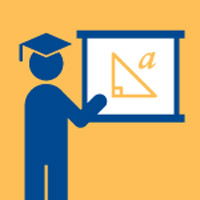 Faculty members are invited to join the upcoming webinar "Developing Your Principles for Good Practice in the Online Classroom" on Thursday, March 24, from 5-6 p.m. Registration is required for this event. Register for the webinar here.
This session will explore connections between the Principles of Chickering and Gamson to everyday practice in online teaching. In this session attendees will:
Review Chickering and Gamson's Seven Principles
Connect four of these principles to teaching behaviors that can be executed in WorldClassRoom
See how tools available now in WorldClassRoom can be used to support quality teaching and learning experiences connected to these principles
Share your own best practices and ideas with a group of engaged faculty
This session will be recorded for later viewing and posted in the Faculty Knowledge Center.
tags:  academics, faculty, webster today, online learning center, online learning,
News by Topic
Tag Categories
News by Topic
Tag Categories