Human Resources 2016 Policy Changes and Updates
Dec. 12, 2016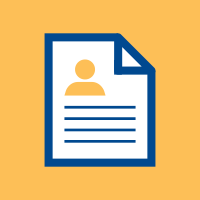 Webster University's Office of Human Resources has added or modified several policies this year.
To review all policies in detail, visit the policies page in the Human Resources section of the website. 
However, below is a brief list of updated policies and a high-level summary of changes.
High-Level Overview of Human Resources Policy Changes in 2016
NEW: Campus Violence and Weapons
New policy added effective Sept. 14, 2016
 Closings and Holidays                     
 Early Retirement Program and Long-Term Employees Reducing to Half-Time       
Removed outdated language relating to retirements before June 2014
 Employee Self-Service and Automated Time & Attendance    
Added clarifying language about other policies to reference the responsibility of employees to ensure proper recording of their worked time, and expressed Webster's commitment to pay employees for all time worked.
 Policy On Sexual Assault, Harassment, and Other Sexual Offenses    
Changed language from "complaint" to "report
Provided opportunity for questions to be submitted during the hearings by Responding Party but only through Hearing Board.
Expanded definitions to include gender identity, gender transition and relationship violence
Gave Responding Party opportunity to submit full narrative laying out his/her version of relevant events.
Clarified choice between Informal Process and hearing Process as choice of Reporting Party.
Added new and fourth category for appeal of initial determination.
 Travel Time for Hourly (non-exempt) Staff       
Added examples and some language to better clarify policy
 Tuition Remission                            
Included new policies relating to part-time faculty and staff
Added list of exclusions
Updated existing language to better clarify policy
Updated related forms
 Vacation                                            
Effective Jan. 1, 2017, updated overdraft allowed from 10 to 5 days
Clarified that overdraft vacation may not be used for salary continuation during a leave of absence
Indicated a separate policy applies to Diversity Awareness Partnership employees
 Work Hours                                     
Added definition for "full relief of duties"
Clarified that meal breaks are automatically deducted for all employees but those in California (this requires employees who do not have a meal break or whose meal is interrupted and is not 30 minutes in length to notify their supervisor so they can be properly compensated).
Clarified that rest periods are compensated.
Clarified that California employees must time stamp out/in for meal breaks.
To review these policies in detail, go to www.webster.edu/human-resources/policies/. 
Questions can be directed to humanresources@webster.edu.
tags:  employee news, faculty, webster today, human resources,
News by Topic
Tag Categories
News by Topic
Tag Categories