New Work Injury Health Provider
Jun. 29, 2016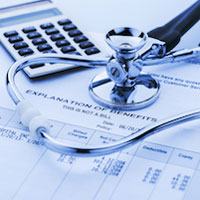 Total Access Urgent Care is the new preferred urgent care provider St. Louis area that Webster University employees can utilize for the treatment of work-related injuries. 
Total Access Urgent Care has eight locations in the St. Louis area: Rock Hill/Webster Groves, Chesterfield, Town and Country, South County, St. Louis Hills, St. Charles, Wentzville and Ellisville. All sites operate 365 days a year with the Rock Hill/Webster Groves location is open from 6 a.m. to 10 p.m. and other sites open 8 a.m. to 8 p.m.
Total Access Urgent Care offers a large variety of services such as IV hydration, pain management, CT scans, ultrasound, digital x-ray, eye injury treatment, and complex laceration treatment. The previous urgent care provider was no longer a viable option, having reduced its number of locations, in providing optimal convenience and reliability.
In the event of a work-related injury, file a report with Jamie Goodwin in Human Resources to obtain an authorization to go to Total Access Urgent Care for an injury evaluation. Note: Total Access Urgent Care should be used for non-critical injuries not requiring immediate hospital care. Employees with injuries considered critical and requiring immediate care should go to the nearest hospital.
The Department of Public Safety can provide these authorizations after hours and on weekends. Learn more about Total Access Urgent Care and their locations and services. Contact Jamie Goodwin in Human Resources for additional questions at jamiegoodwin32@webster.edu or at ext. 7782.
tags:  webster today, human resources,
News by Topic
Tag Categories
News by Topic
Tag Categories